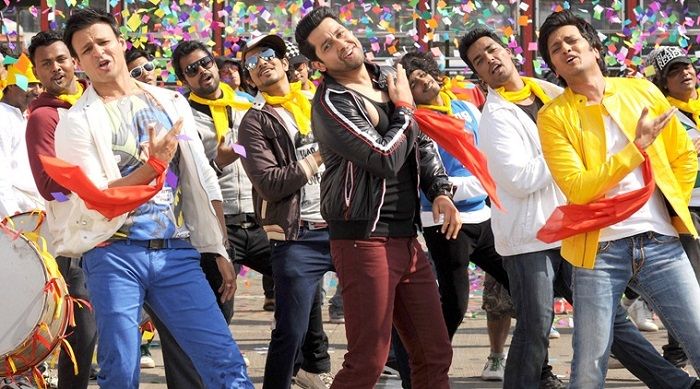 After Kya Kool Hai Hum 3 and Mastizaade, get ready to witness yet another adult comedy.
The third instalment of the Masti franchise, titled Great Grand Masti, is on its way. The film stars Riteish Deshmukh, Vivek Oberoi and Aftab Shivdasani in pivotal roles.
Aftab, who is also a part Kya Kool Hai Hum 3, spoke about Great Grand Masti recently. He said the film had shaped up well.
"Great Grand Masti has shaped up extraordinarily well. Again it is a story based film and not a gag based film. It has a super amazing story like Kya Kool Hai Hum. We can hold the attention of audience for 15 - 20 minutes through gags, but we can't do that for 2 hours".

"We can get the best gags on internet, but we cannot hold the attention for 2 hours. Great Grand Masti has a proper story going on and it is bizarre and crazy."
Also Read: Mastizaade: Is the Indian audience ready for sex comedies?
The film releases on 25 March 2016. How much do you remember Grand Masti? Refresh your memory and watch the trailer to the 2013 film here:
An interesting fact about the Masti franchise is Grand Masti broke records to be India's first adult film - and so far, its only one - to collect over Rs 100 crore at the Box Office. Do you think Mastizaade, Kya Kool Hai Hum 3 or Great Grand Masti can break the record? Let's wait and watch.