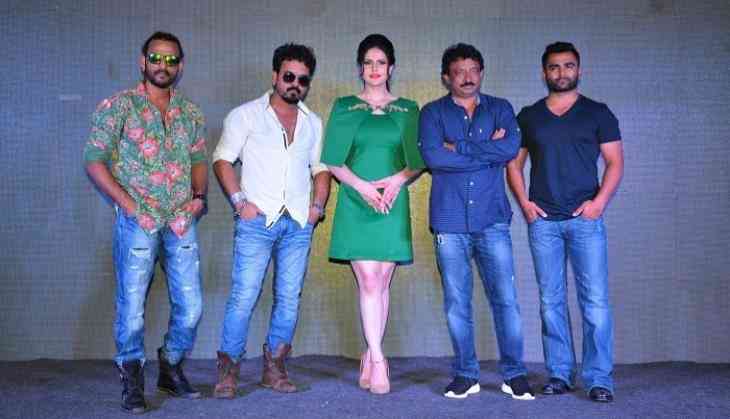 The experience of working together in 'Veerappan' has been rewarding enough for producer-actor Sachiin Joshi and filmmaker Ram Gopal Varma to come together again for another film. This time, it's an out-and-out erotic thriller entitled 'Secret' in Hindi and 'Mogali Puvvu' in Telugu.
This bilingual movie could be Varma's most sexually explicit film to date. It will feature Sachiin in lovemaking sequences with Kainat Arora and Meera Chopra.
Sachiin said: 'Since it's called 'Secret', I can't reveal much about the film. But it will certainly shock even those who expect only the unexpected from Ramu.'
Varma said: 'Sachiin and I get along because he understands what I make and as a producer he gives me a free hand.'
In 'Veerappan', Sachiin played the policeman who kills Veerappan.
''Veerappan' is a film I had to do. It's about a man who killed without scruples and challenged the law to come and get him. In my opinion, it's Ramu's best film in years.'
-IANS