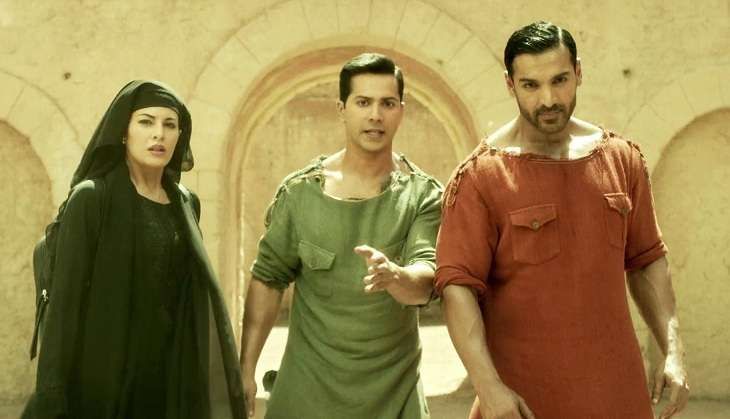 India's first cop buddy film, Dishoom directed by Rohit Dhawan stars Varun Dhawan, John Abraham, and Jacqueline Fernandez in the lead roles.
The trailer suggested the flick to be an action bonanza. But does it live up to the expectations? Let's see:
What may work for the film?
Despite being predictable and illogical at times, the film has a lot to offer in terms of entertainment. Varun Dhawan is the heart and soul of Dishoom as the actor charms us with his one-liners in the first half. The film is a visual spectrum and producer Sajid Nadiadwala has left no stone unturned to ensure that the film is mounted on a huge scale.
John Abraham's finally won himself a meaty role with Dishoom and hopefully, in Dishoom 2 (if made) it will be presented better. Akshay Kumar's cameo definitely steals the show.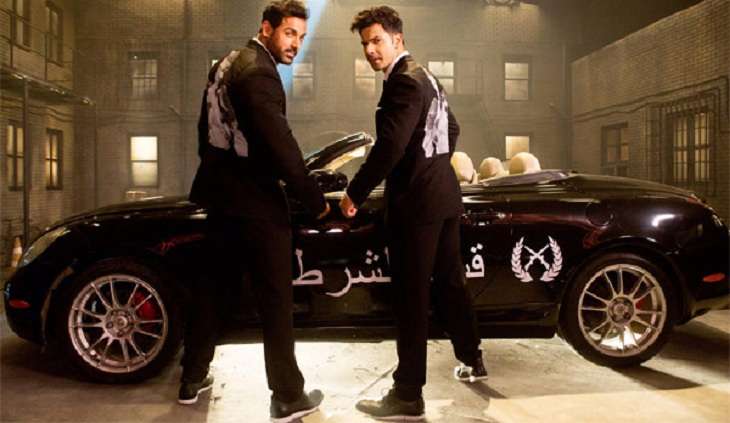 Movie Still
What may not work for the film?
If one is expecting a hard-core action film then they will be disappointed as Dishoom does not have much to offer action wise. All the chase sequences form merely 10 minutes of the total 124-minute screen time.
It could have been an Abbas Mastan thriller meets Dhoom film; however, the screenplay is pretty linear and lacks twists and turns. Akshaye Khanna, who is known to be a powerhouse performer, has not been used well in the film.
Will it do well at the ticket window?
Dishoom is a commercial Bollywood film which will appeal to a wider section of the audience in comparison to a majority of the films that released this year. The movie has got a wide release on over 3,000 screens in India.
Dishoom did not carry the expected pre-release buzz and the impact will be clearly visible on the opening day numbers. The word of mouth is expected to be mixed leaning towards the positive side. It will be interesting to know the fate of the film after weeks at the Box-Office.
Box-Office Prediction:
Opening Day: Rs 11 crore
Opening Weekend: Rs 36 crore
Lifetime: Rs 70 - 75 crore
Expected verdict: Above Average.