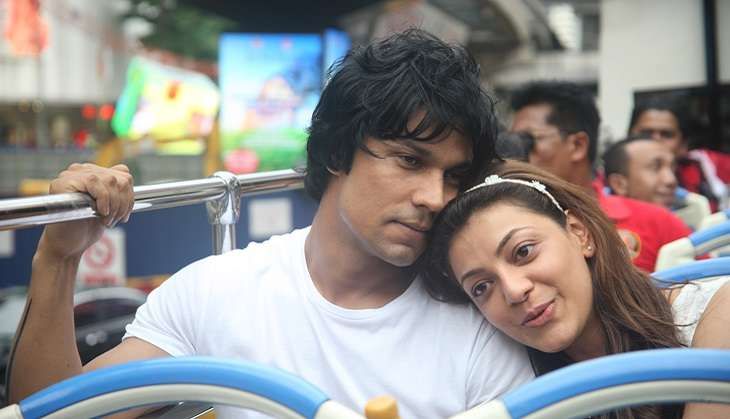 After being appreciated for his performance in Sarbjit, Randeep Hooda is now set for the release of Do Lafzon Ki Kahani. The film is essentially a love story between Randeep Hooda and Kajal Aggarwal, set against the backdrop of Mixed Martial Arts.
As the film gears up for release this week, Randeep Hooda spoke to Catch about the film, his fascination with experiments, Sultan, Salman Khan and much more.
Excerpts from the interview:
Q. How does it feel to be a part of a romantic film for the first time in your career?
A. It was good and different to be a part of this film. It is a very simple love story about a guy and a girl. Apart from being a shy guy, I had to bulk up for the action sequences in the film. I trained daily to get into the shape of a MMA fighter. It is a very simple and beautiful story which every person in India will connect to. This is, by far, one of my most commercially directed film.
Q. Are you a romantic person?
A. I am very romantic in real life but not necessarily with girls. I don't mean men, but I romance life. I find all my roles very romantic because my romance is with my work.
Also Read: Salman Khan has done a terrific job in Sultan, says Randeep Hooda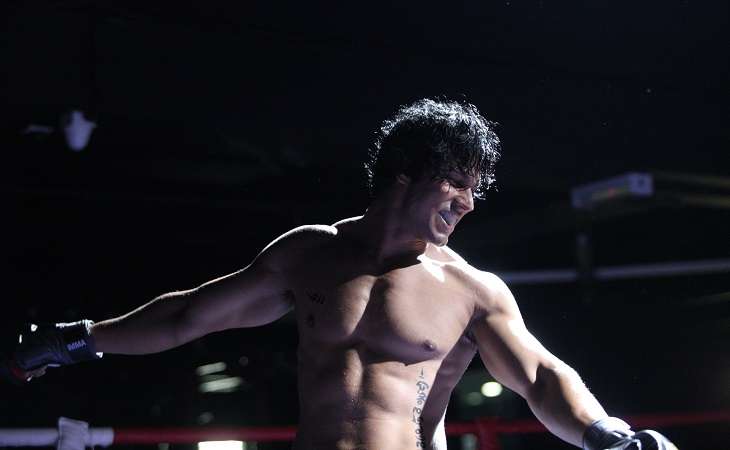 File Photo
Q. As you delved in various genres, which one did you enjoy the most?
I enjoy working in all types of films. I have done films from diverse genres like a Highway to aKick to a Charles to a Sarbjit to a Bombay Talkies. I am one of those fortunate actors who got the opportunity to be a part of a lot of different genres. I think it keeps my work very interesting and hence the romance is so utterly focussed on my work.
Q. What do you really feel about the commercial films you have been a part of, like Kick, Sultan, Once Upon A Time in Mumbai?
A. I think big commercial films like Kick, Once Upon A Time In Mumbai and Sultan help me draw the audiences to watch my smaller films like a Charles or Do Lafzon Ki Kahaani. But I take every film individually. I start the character fresh. The films I mentioned above find a wider audience and more people are exposed to my work, that is what any artiste wants.
Also Read: Watch out for Salman Khan in Sultan, says Randeep Hooda
Q. You are from Haryana and now many Bollywood films are set in Haryana. How does it feel?
A. The films in India have finally got into the heart of the country by being shot in Haryana.Dangal is based in Haryana, Sultan is based in Haryana... So I am happy that our language and culture is getting exposure.
Q. How different is your character in Do Lafzon Ki Kahani from Sultan?
A. What I learnt in Do Lafzon Ki Kahaani I have taught Bhai in Sultan. Watch out.
Q. Did you and Salman Khan learn Mixed Martial Arts together?
A. I did Sultan just after my worst portion in Sarbjit. I was not in a good shape but that was required and that character has a past.
Also Read: Interview: Randeep Hooda admires Charles Sobhraj's ability to manipulate people
Q. How was it working with Salman for the second time?
A. It is always great to work with Salman. He is great and has an amazing sense of humour. It is always fun to work with Bhai. I learnt the art of being humble and simple from Salman.
Q. What next after Do Lafzon Ki Kahani and Sultan?
A. I am reading a few scripts after Sultan but I am yet to sign anything as yet.
Do Lafzon Ki Kahani releases on 10 June, 2016.