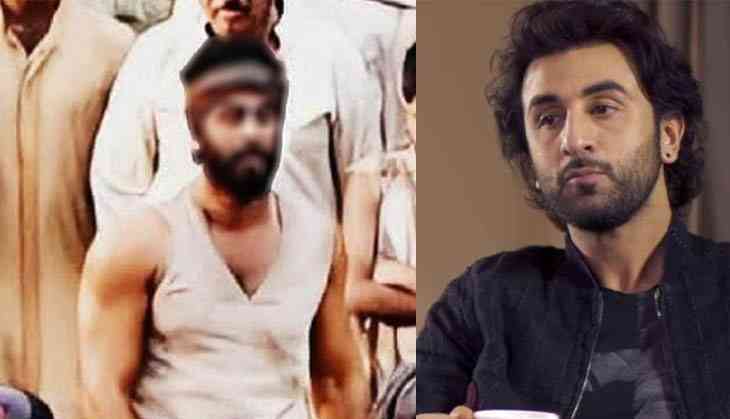 Ranbir Kapoor has kick-started the shooting for his next film Shamshera after completing Ayan Mukerji's Brahmastra. The actor has always told that it is a challenging role and he has been working hard for the character. Recently, Ranbir Kapoor's look as dacoit from Shamshera was leaked online.
Ranbir Kapoor has beefed-up for his look in the film and he really looks like a beefed-up dacoit. One of the fan clubs of the actor shared the picture of the Sanju actor where he can be seen sporting the look of a dacoit. In these pictures, Ranbir Kapoor can be seen wearing a Khadi vest and scarf around his head.
Ranbir has sported a long beard in his look and he can be seen showing ripped biceps. He was surrounded by the villagers, he had an intense look on his face and it looks like he is performing an intense scene. The look of Ranbir Kapoor also recalls you the look of Kannada actor Yash in KGF.
It is quite hard to recognise Ranbir as his bulked-up look has put more fat on his face. Definitely, the actor is going to surprise and impress the audience with his looks. However, this is not the first time when Ranbir has gone into the skin of a character, earlier he surprised and shocked everyone in the industry when he actually went into the skin of Sanjay Dutt for Rajkumar Hirani's Sanju.
According to Ranbir Kapoor, Shamshera is a true blue Hindi commercial film that has all the elements from comedy to action and drama. The film also had Sanjay Dutt playing the leading villain in the film, whether Vaani Kapoor as his love interesting.