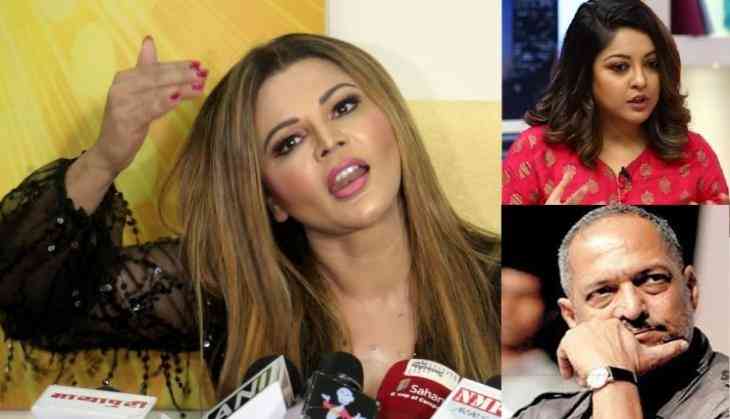 Bollywood actress Tanushree Dutta is in the news these days for her allegations on the veteran actor Nana Patekar. She made allegations on Nana Patekar that she harassed her during the shoot of Hork Ok Please that happened 10 years back. She said that Nana wanted to get intimate with her but she did not agree do so.
However, now Rakhi Sawant's statement has come out on the whole issue and she said, "Let that #MeToo movement go to the dogs, I did not want to be a part of this, but you media people have badgered me into hosting this press meet. As far as me replacing me Tanushree Dutta in the song 'Nathani Utaro', I was at home one evening when Ganesh Acharya called me asking me to come to the sets. After that, even Nana Patekar called me and requested me to come and shoot for the song,"
She took it further by saying, "At that time I did not know what had happened. Yet I went to the sets and when I got there I see this huge crowd near a vanity van and media people were there too. That's when I asked what had happened, and Ganesh told me she was (Tanushree) was part of this song, and that she had already shot for a bit, but for the past four to five hours Tanushree had locked herself in the van and was unresponsive. Now I know Tanushree and her hairdresser as well, so I called her thinking she will at least answer my call, then I asked her makeup and hair team what was happening, and they said that Tanushree was unconscious for the past three to four hours. I was surprised to learn that, she was high on drugs and had fainted."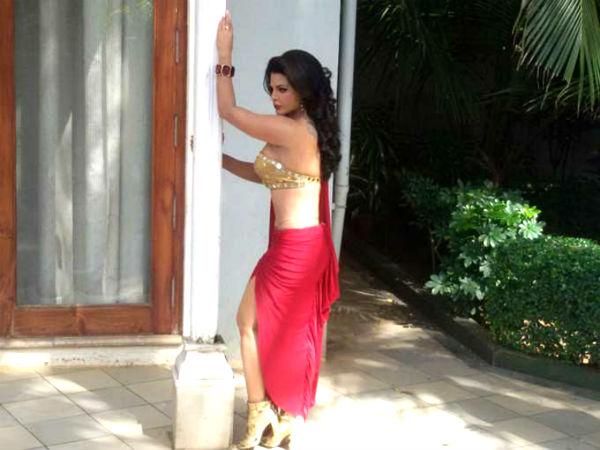 Rakhi Sawant
"That day Ganesh Acharya and Nana Patekar told me, 'Rakhi don't bother about all that is happening, do not pay attention to this controversy, all you need to do is shoot the song.' That's when I looked at the elaborate set that was put up and realized the amount of money that the producer had invested. Now I am a part of CINTAA too, so I was a bit apprehensive about taking up work that was for someone else. But what could I do, the producer was in tears, on the verge of committing suicide because of the loss, the director and the choreographer were at a loss. Looking at all this, I decided to go with what Ganesh and Nana asked me to do and shot for the song." She added.
Also Read - Sui Dhaaga Box Office Collection Day 2: Varun Dhawan and Anushka Sharma starrer film hits double digit on second day
This is to notice after Tanushree Dutta came out of the shooting of the song, Rakhi Sawant came in and take her place to shoot the song.