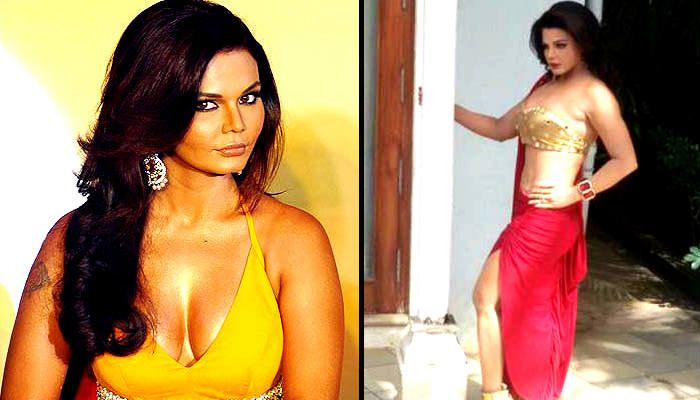 Hail Rakhi Sawant!
Only this woman can make me sit longer than my shift in office. After having our moments of wholesome laughter the other day watching her rapid fire video, we have banged into this woman yet again, thanks to MissMalini.
What has she done now, you ask? Well, she is playing Indrani Mukerjea in her next film. Yes, the same Indrani Mukerjea who is accused of murdering her 'daughter-sister ' and is eating up all the TRPs at news channels these days.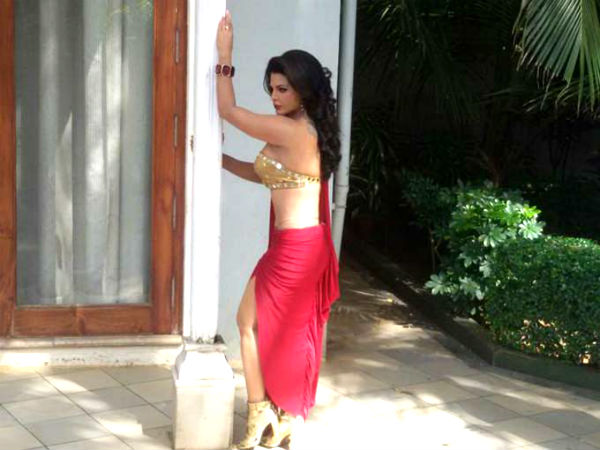 In the stills from the film, Rakhi Sawant can be seen wearing a striking red saree-gown with a golden tube blouse. And it was an instant 'kill me' moment when I saw her expressions in those pics.
Wait, there's another piece of mindblasting news. She is narrating Ek Kahaani Julie Ki. Yes, that's the title of the film.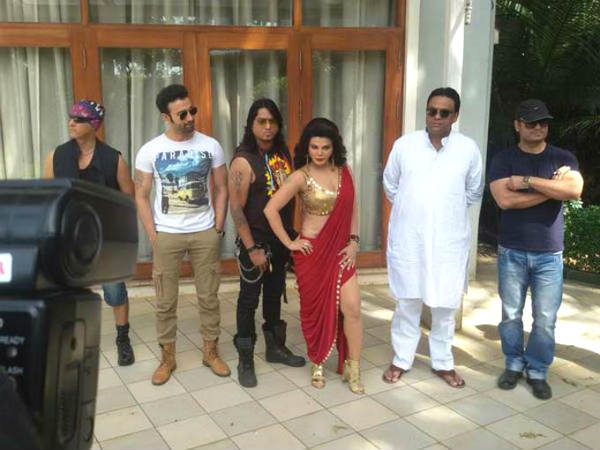 What can we say? This world just doesn't belong to you, Rakhi Sawant. *Jejus* YOU ARE THE BESSST!