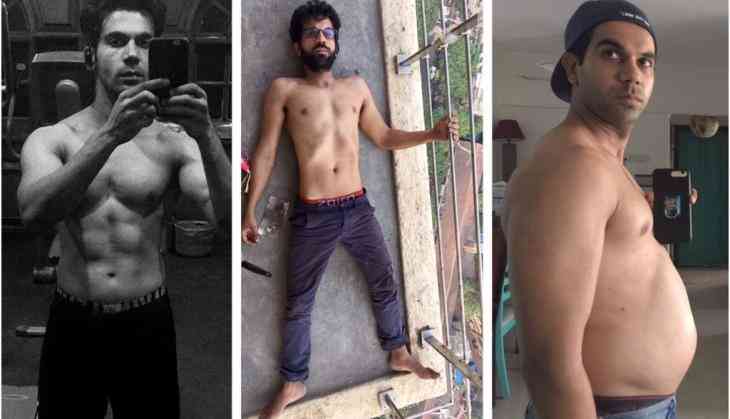 Rajkummar Rao won't suggest drastic physical transformation
Rajkummar Rao has gained and lost weight for his projects, but the actor says he would not suggest to anyone to go through such transformations as it's not healthy. What makes him do it then? The actor says it is all part of his job.
"It is my job as an actor to start posting as the character whose life depends on the way I look. So I tried to look like him as much as possible," Rajkummar told IANS.
He added: "Since I'm playing Bose in Subhash Chandra Bose and he was heftier than I am, I had to gain some weight. I had to put on around 10-11 kgs for that. As an actor, I feel it is a part of my responsibility and commitment towards my work."
He underwent drastic weight loss to play a man striving for survival in "Trapped", which will beam on the Indian small screen on July 22 on &pictures HD.
Now for web series "Bose", Rajkummar has been hogging pizzas and biryani to get the pot belly.
For "Bose" -- helmed by Hansal Mehta for ALT Balaji -- the actor has been working on his look for two months. He also went half bald to play the part of Netaji Subhas Chandra Bose.
The actor says such physical transformation is not healthy.
He said: "I won't suggest anyone go through the transformation. But for me, it's my work and it's all for my work. And the moment we finish shooting, I'm going to go back to my original shape."
-IANS