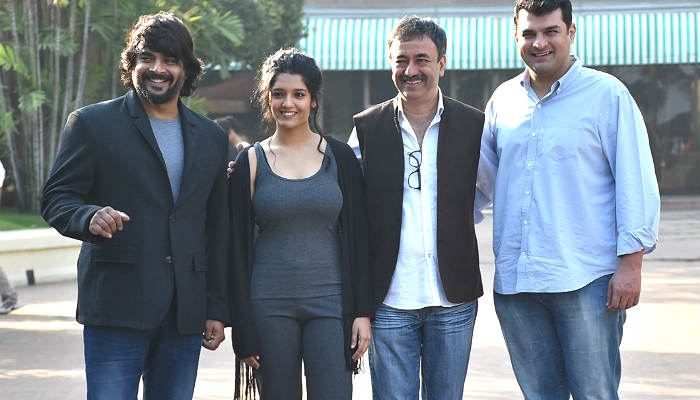 Some films hold your attention from the very first promo. Rajkumar Hirani's Saala Khadoos is definitely one of them.
The film, which stars R Madhavan and newcomer Ritika Singh, is based on a boxing coach and his protege.
The bilingual film, directed by Sudha Kongara, has been shot in Tamil and Hindi - the Tamil version has been dubbed Irudhi Suttru.
Rajkumar Hirani, who is co-producing the Hindi version along with Madhavan's Tricolour Films introduced the female protagonist of the film at a recent event.
Hirani was asked to elaborate on why he chose to back a film like Saala Khadoos, which is a far cry from the commercial films Hirani seems to have aced. The producer spoke about the feel-good factor of the film:
"I have always made films which make you feel good. When you watch this film, you will get a similar feeling. I think all the sport based films are very inspiring and usually it is a story of an underdog who fights all odds and emerges as a winner, so it is a very inspiring film."

"It is a story about how two characters fight against society to emerge as the winners. Yes, my films never had any action sequences, but you will be equally happy when you see the female protagonist winning the fights in Saala Khadoos."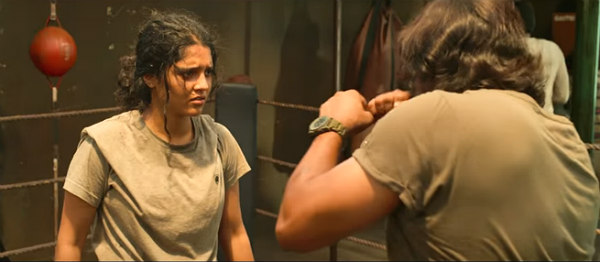 R Madhavan hailed newcomer Ritika Singh's performance and spoke about how difficult it was to find a boxer who with acting chops.
"I had to look like a boxer and hence I went to LA for a training session. Being a producer, I wanted the female protagonist to know boxing and I wanted her to be capable of actually winning a match. Both me and my director Sudha, made up our mind to initially look for boxers who can act. Had we failed to find Ritika, we had no other option but to go ahead with a Bollywood actress."

"I was not confident enough to cast a Bollywood actress as it would be very difficult for her learn boxing and be so dedicated towards the film. Raj Kundra helped me cast Ritika in the film. I was bowled away when I watched her for the first time at SFL (Super Fight League). I immediately called Sudha for a screen test."
Saala Khadoos releases on 29 January 2016.