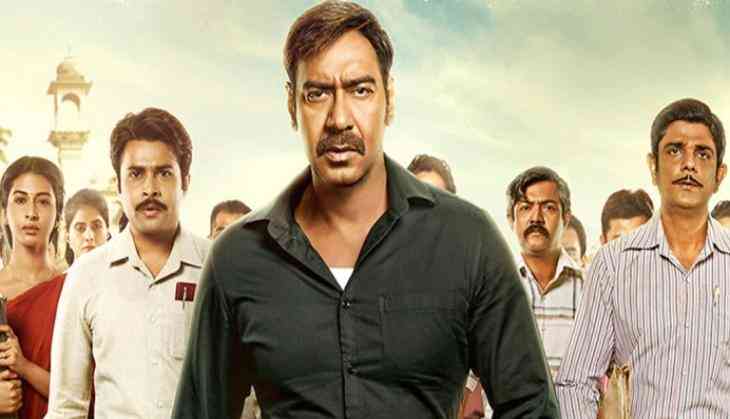 Raid Movie Review: The face-off between Ajay Devgn and Saurabh Shukla is thrilling to watch
Raid Movie Review - Filmmaker Raj Kumar Gupta who made films like No One Killed Jessica and Aamir, this time also has come up with the real story based India's biggest raid ever in 1981. The film has become more powerful when the film has two brilliant actors Ajay Devgn and Saurabh Shukla.
Movie Name - Raid
Star Cast - Ajay Devgn, Saurabh Shukla, Ileana DCruz
Director - Raj Kumar Gupta
Producer - Bhushan Kumar, Kumar Mangat Pathak, Abhishek Pathak
Music - Amit Trivedi, Tanishk Bagchi
Genre - Period Crime Thriller
Critics Rating - 4 stars
STORY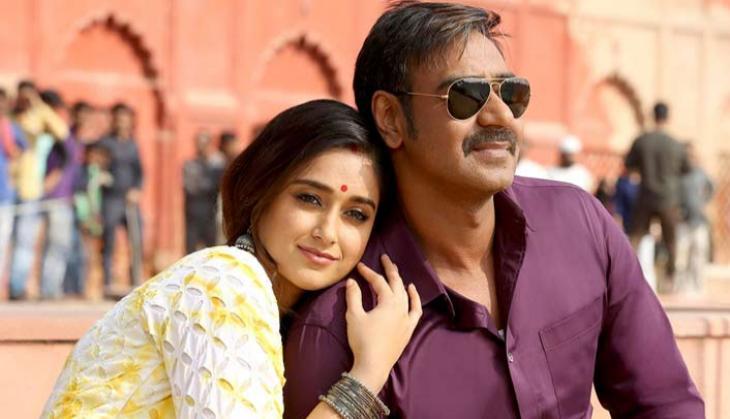 Raid Movie
The story of the film set in the backdrop 80s in Lucknow and the film starts showing some examples of Raids. Without taking much time the film starts with the leading characters IAS Officer Amay Patnaik (Ajay Devgn) and politician Rameshwar Singh alias Tauji (Saurabh Shukla) at a party. The clash between both gives a hint of that there is something going to happen soon.
After this meeting, some sources told Amay about the hidden treasure of Tauji and Amay starts finding the lead for the raid. Amay who already has been transferred for 49 times for being so honest and her daredevil raids plans to have the biggest raid ever. Amay comes to raid in Tauji's house and from there the war between egos starts and who wins is something treat to watch.
DIRECTION
Director Raj Kumar Gupta this time once again has chosen a real story after No One Killed Jessica, and this time he mainly focused on the thrilling screenplay. The best part on Raj Kumar has worked is that he has many things to show but he managed everything in just 2 hours and that is the best part of the film. Raj Kumar Gupta as his best till now in his career, it is surely his career's best.
PERFORMANCES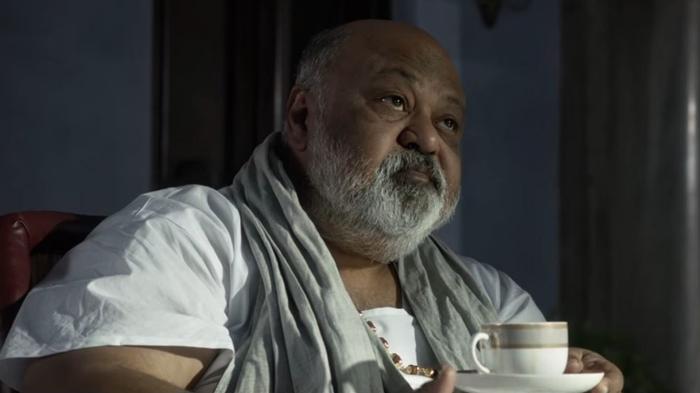 Saurabh Shukla Raid
Ajay Devgn who is perfect in playing this kind of roles once again has come up with the perfection. He is totally like Singham, Drishyam, and Gangaajal type in this film. He played this role like after watching this everyone will say that no besides him can play it better than him.
Every face-off film is incomplete if the villain of the film is not like a king in it, Saurabh Shukla is the king of the film. Saurabh has made a comeback in negative performance after a long time and that too with a bang. His dialogue delivery sometimes even beats Ajay Devgn and sometimes you will feel that this film is on Saurabh Shukla's shoulders.
Ileana DCruz has a small role but still impactful as the film is about face-off of two people so her character has not many frames in the film. However, the part Ileana has got to play is good for her.
MUSIC
Well, the film has not much originality when it comes to the songs as the music of the film is mostly recreated from the old classic songs of Nusrat Ali Khan. Maybe this is the part where the film is a little bit weak.
WATCH IT OR NOT?
This is a treat a perfect treat for the fans of thriller films, from the start of the frame to climax every scene is capable to grab your attention. Go watch it.
Also Read - Race 3 Logo Promo out: Salman Khan says 'get set ready go' for the race this Eid