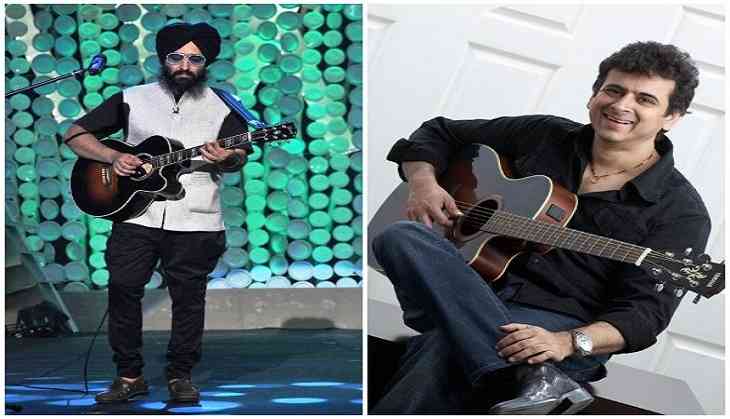 Here's a treat for all music lovers!
Get ready to tap to the tunes of The Raghu Dixit Project, Best Kept Secret, Rabbi Shergill, DJ Teri Miko, DJ Paroma, Hari &Sukhmani and Euphoria, who will perform at the third edition of the World Music Day Fest 2017.
The three-day fest is organised by Artist Aloud (a platform for talent and independent content across the globe).
The multi-city event boasts an eclectic roster with pre-gig shows on the June 29 and the main shows spread out between the first and second of July.
The shows will take place at Hard Rock Cafe outlets in Bangalore, Mumbai (Worli& Andheri), New Delhi, Gurgaon, Hyderabad and Pune and will deliver an eclectic mix of music that will have music lovers across the country on their feet.
Jay Singh, Executive Director, JSM Corporation said, "As a brand that is synonymous with music, we constantly endeavour to create a one of its kind experience for music lovers traversing all age groups. We at Hard Rock Cafe believe in offering dynamic performances that enthral our audience. Therefore, year after year we strive to deliver a World Music Day celebration more impressive than the previous one."
Artist Aloud VP Soumini Sridhara Paul states, "World Music Day is a global affair in honour of music, and also a celebration of artists and performers from around the world. Artist Aloud is proud to be presenting the third edition of our World Music Day Fest and providing a unique platform for appreciating live music artists in our country. Joining hands with India's only music themed venue, Hard Rock Cafe, across six cities gives us the chance to expose talents and exceptional artists to music buffs."
World Music Day commemorates the idea that originated in France in 1982, celebrating the accessibility to great music and the special bond that it creates between people across geographical boundaries. Music can heal, connect, and inspire.
The line-up is as follows:
-Hard Rock Cafe - Bangalore
Parvaaz (June 29)
The Raghu Dixit Project (July 1)
-Hard Rock Cafe - Pune
Sifar + AnandBhaskar collective (June 29)
Euphoria (July 1)
-Hard Rock Cafe - Andheri, Mumbai
Neeraj Arya's Kabir Cafe (June 29)
DJ Teri Miko + DJ Paroma (July 1)
-Hard Rock Cafe - Worli, Mumbai
Best Kept Secret (June 29)
Rabbi Shergill (July 2)
-Hard Rock Cafe - Gurgaon
EKA (June 29)
Hari &Sukhmani (2nd July)
-Hard Rock Cafe - Delhi
Delhi Indie Project (June 29)
Rabbi Shergill (July 1)
- Hard Rock Cafe - Hyderabad
Alteregoz (June 29)
Best Kept Secret (July 1)
-ANI