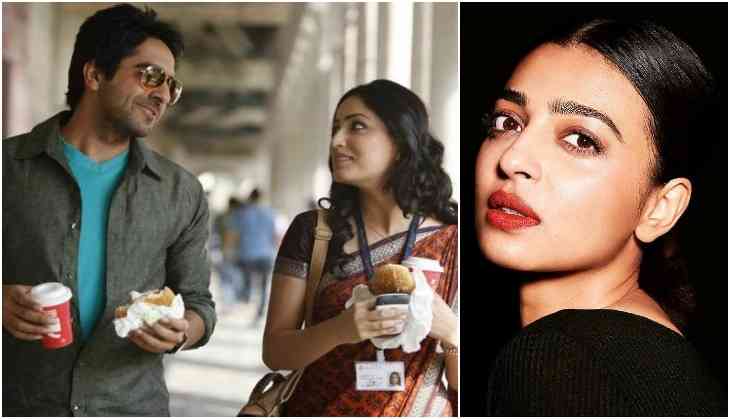 Radhika Apte and Ayushmann Khurrana worked together in Sreeram Raghvan's hit film AndhaDhun and the film only helped the leading actors to gain appreciation. However, Radhika Apte who worked with Ayushmann Khurrana for the first time in Andha Dhun told that he was supposed to work with Ayushmann earlier but things didn't work out in her favour.
She told that she lost Ayushmann Khurrana's debut film Vicky Donor just because of the weight issues. Radhika told that she was shortlisted to play Ayushmann's leading lady in Vicky Donor but she lost Shoojit Sircar's film as she was "overweight by a few kilos".
"I had gone on a holiday for a month, drank a lot of beer, ate loads of food. I told them, I'll come back and lose it. But they did not want to take a chance," Radhika told in a conversation.
However, Radhika defended the makers and told that Ayushmann was skinny back then, perhaps the pair of Radhika and him wouldn't have worked well. Radhika told that she didn't get affected by the rejection but the weight thing really messed her.
Also Read - Happy Birthday Arjun Kapoor: From Arpita to Malaika Arora, Panipat actor has dating list only related to Salman Khan