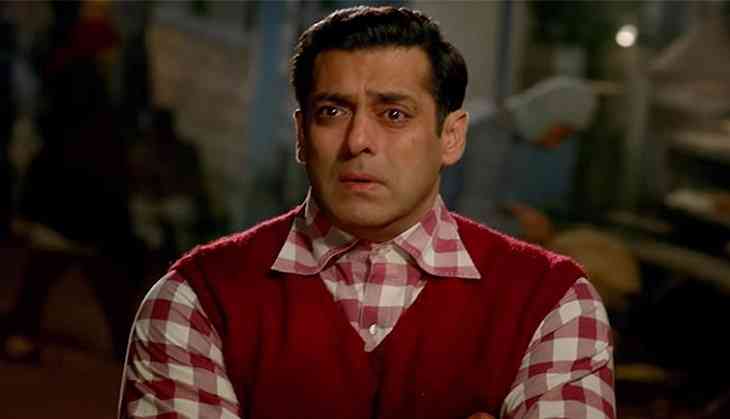 Salman Khan has recently resumed his shooting for his upcoming film 'Radhe'. The actor himself announced the news on his official social media account a few days back by sharing a glimpse of the sets. After starting the shooting, Salman has encountered with an emotional moment that so far happened on October 6.
According to a report in ETimes, the late music composer Wajid Khan was remembered with utmost veneration on the sets.
As the song of brother Sajid-Wajid was being picturised on Salman Khan and Sajid was present on the set of the film. Disha was also a part of the song and the film's co-producer, Salman's younger brother Sohail Khan was also there.
Undoubtedly, Sajid has a great bond with Salman Khan and the Jodi of Sajid-Wajid was also launched in Sohail's production 'Pyar Kiya To Darna Kya' in 1988.
On the sets of Radhe, Sajid, Salman, and Sohail were having conversations towards the closing stages of the shoot. Reportedly, the time was around 11:45 pm, when Sajid told Salman that it was Wajid's birthday tomorrow (October 7).
Soon after, the cake was arranged. Salman and Sohail hugged Sajid. Then, all three of them got emotional. Sajid told ETimes that he, Salman, and Sohail looked up at the moon and felt that Wajid is watching over us.
Sajid further added that Salman kept his hand on his shoulder and said that Wajid is always there with us. Salman also told Sajid that 'tension mat le, mehnat kiye ja'.
Remembring brother Wajid Khan, Sajid said, "I feel he is right beside me when I am in my car. I feel he's with me wherever I go. I can't fathom what I will talk if and when I am called somewhere to speak a few words; we both went up together on every stage. On the sets, we ate together. We even took naps together."
Wajid Khan of the duo Sajid-Wajid passed away on 31 May. He died due to cardiac arrest at Surana Hospital in the Chembur suburb.
Also Read: Randeep Hooda begins dubbing for Salman Khan's 'Radhe'