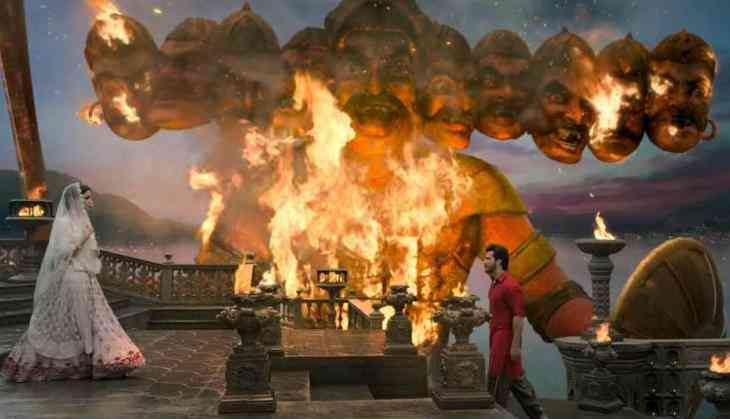 India is celebrating the festival of Dussehra today on 8th October, and the 10 days festival of Ramayana comes to an end. The festival celebrates on the victory of goodness over the evil power. While some celebrate the win of Lord Ram over Ravana, while some celebrate the victory of Durga over Mahishasura.
Today the occasion of Dussehra, we have a list of Bollywood films that have a base and strong connection with Raavan of Ramayana.
Raavan: This Mani Ratnam directorial had Abhishek Bachchan and Aishwarya Rai Bachchan, the story of the film revolves around a bandit leader Beera Mudra. The film was a modern tale of Ramayana but with Raavan's perspective.
Ra.One: Shah Rukh Khan starrer Ra.One also had a reference with Ravana. Arjun Rampal's character of Ra.One was inspired and resembled with the character of Raavana from Ramayana.
Rudrakash: Mani Shankar directorial this film had a base related to the death of King Raavana. The film shows how a devotee of Ravana, Bhuria is in the search for the sheld of powers, Rudraksha. It was the same Rudraksha that Raavan left after got killed by Rama.
Kalank: Varun Dhawan and Alia Bhatt starrer film had also resembled with the story of Ramayana. It shows a little depiction of Alia Bhatt as Sita crossing her Laxman Rekha when she comes out of her marriage for an extramarital affair. However, Varun Dhawan's character comes out as a surprise in the form of Raavan.
Main Hoon Naa: This Farah Khan directorial film has Ram (Shah Rukh Khan), Laxman (Zayed Khan) and Raghavan (Suniel Shetty). The film has a close resemblance with Ramayana having a terrorist background in the backdrop.
Also Read - War Box Office Collection Day 6: Hrithik Roshan and Tiger Shroff holds a tight grip on working Monday