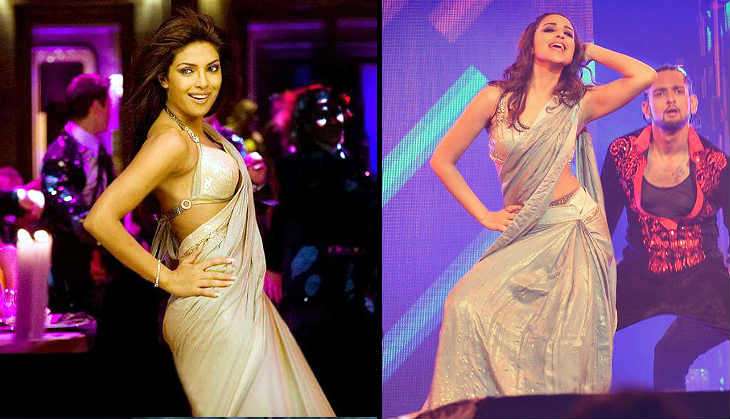 The actress was all set to perform on her big sister's song in an award show
Priyanka Chopra is back in the country this week after wrapping up her international television show Quantico's second season. Priyanka will be in India for two weeks and she made her first public appearance on Monday at Stardust Awards. The actress was to get Global Icon award for making her mark internationally. However, she ended up missing the performance of her sister Parineeti. A source says, "Parineeti was going to perform on some of the hit songs of Priyanka in the ceremony. It was a kind of a tribute. In fact she has been rehearsing for a long time for this performance. But due to some unavoidable circumstances, Priyanka reached at the venue late and could not watch Parineeti perform."
It is said that Parineeti was a tad disappointed when she came to know that her sister could not watch her act, but Priyanka spoke to her and promised to watch the video later. Before the performance, Parineeti had expressed how she is nervous to perform on Priyanka's song and tweeted, "Never been so nervous in my life. Giving a tribute to my sister and the best stage performer... cant even try and match upto her!!!! Hope I can do even 10 percent of what she has done all these years on stage. PC junior tributes PC senior!! (sic)
To this Priyanka replied on Twitter and posted, "You will be amazing and I'll be there to watch and cheer! Big hug @ParineetiChopra" (sic)
Meanwhile it is said that Parineeti has been wanting to throw a homecoming party for her sister . But since Priyanka is said to now asked her to hold the plan for a while as she would much rather stay at home and spend some time with family.