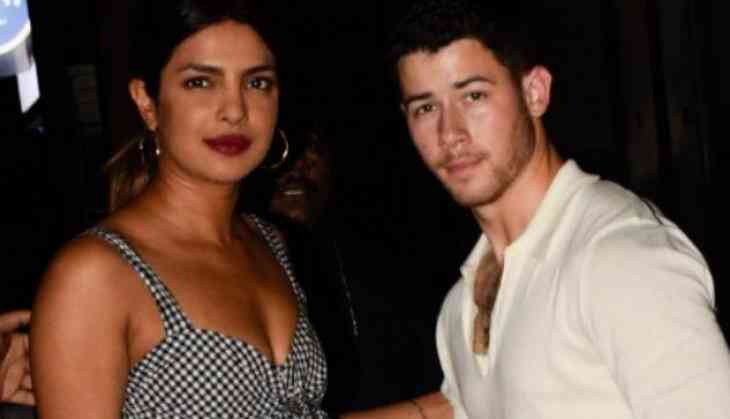 Recently Bollywood actress Priyanka Chopra is in the discussions for opting out from Bharat starring Salman Khan and signing Hollywood film. This is being todl that Priyanka Chopra decided to move from the film because she wants to get married to boyfriend Nick Jonas. However, in between these reports it is confirmed that Priyanka Chopra and Nick Jonas are going to marry soon.
Even though today Priyanka Chopra is a international star now but her boyfriend Nick Jonas is not behind her not in any term. From net worth to fan following, Nick Jonas is quite ahead of Priyanka Chopra.
Also Read - Not Aamir Khan but this time John Abraham to play lead in Sarfarosh 2?
The net worth of Priyanka Chopra is 11 million Dollor whehter on the other hand Nick Jonas is doubles of Priyanka Chopra as his net worth is 25 Million dollors. Priyanka Chopra is an actress who is doing some Hollywood films, whether Nick Jonas is recording producer, singer, and actor also.
Also Read - Not Nick Jonas but Priyanka Chopra opted out from Salman Khan starrer Bharat because of this reason!
Even when it comes to affairs, then also Priyanka Chopra is quite behind of Priyanka Chopra. PeeCee has dated Aseem Merchant, Akshay Kumar, Harman Baweja, Shahid Kapoor and others. Whether Nick Jonas has a long list including Salena Gomez, Myle Cirus, Nicole Anderson, and others.