The team behind Sanjay Leela Bhansali's Bajirao Mastani is gearing up for its release. The film stars Ranveer Singh, Deepika Padukone and Priyanka Chopra in the lead roles:
In her last interview before the film's release on 18 December, Priyanka Chopra spoke to Pinkvilla about the film, Quantico and Bollywood. Here are 6 prominent statements she made. Check out her responses before you go and watch Bajirao Mastani tomorrow:
Also read: Bajirao Mastani vs Dilwale: 6 things that Priyanka Chopra said before leaving for Quantico
On Sanjay Leela Bhansali
I think his vision is something that if you do a Sanjay Leela Bhansali character right, it will go down in your legacy. If you don't do it well, it will be very bad.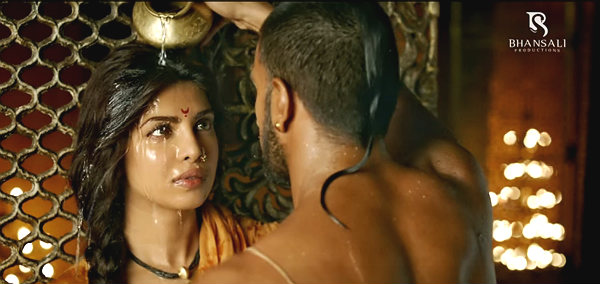 On why she chose to play Kashibai
People talk about Bajirao-Mastani's love story. For me the biggest reason for playing Kashi was to play a character history has never spoken about. I've never played such a soft and vulnerable character.
It's very hard for me to play a girl who can't protect herself because I'm a modern girl of today, I can beat up people, but that's the challenge for me to convince you to watch and your heart hearts for her. She is a wonderful sweet character.
Also read: Why is Priyanka Chopra not promoting Bajirao Mastani?
On her friendship with Deepika Padukone
I've consistently had an extremely warm welcome from people who watch my work. So it's been easy for me to be friends with most people. Deepika and I get along really well, we have fun together whenever we meet so Sanjay sir used to hate it.
We had only one song and two scenes together because they (Kashi and Mastani) never really come together.
Also read: Could not have asked for a better co-star than Deepika Padukone: Priyanka Chopra
On controversy around Bajirao Mastani
Whatever you see in this or any other film, it is dramatised. Bajirao Mastani is based on the book 'Rau' and Prakash bhai said it very clearly. Go and ask that author why they didn't do their homework. Eventually it's a Hindi film, a Sanjay Leela Bhansali movie, go watch it for that.
Nobody is out there to insult anyone. This is a love story that was forbidden and this is being told. I think this is amazing.
Also read: Bajirao Mastani Pinga song may be another Dola Re Dola but it's still awesome
On whether her Quantico co-stars have seen Bajirao Mastani promos
Of course, they've seen the promos and the songs and they think that Hindi films are this. Then I've to explain that this is a period film. This is like our Game Of Thrones, that's how I explain it. They ask, 'people don't dress like this?' and go like 'nooo'.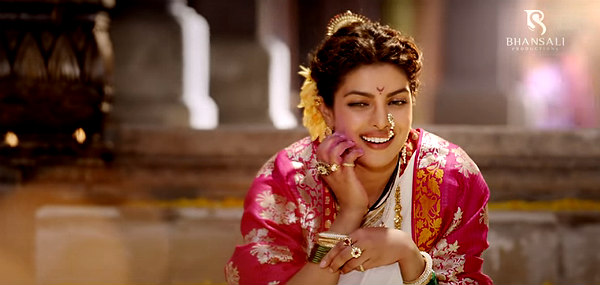 On being a triple threat in Bollywood
I'm a triple threat anywhere. I'm just a triple threat period. It has nothing to do with Hollywood or Bollywood. Take me to Australia, Canada everywhere I'll be a threat.
Also read: Bajirao Mastani to get bigger overseas release than Bajrangi Bhaijaan?