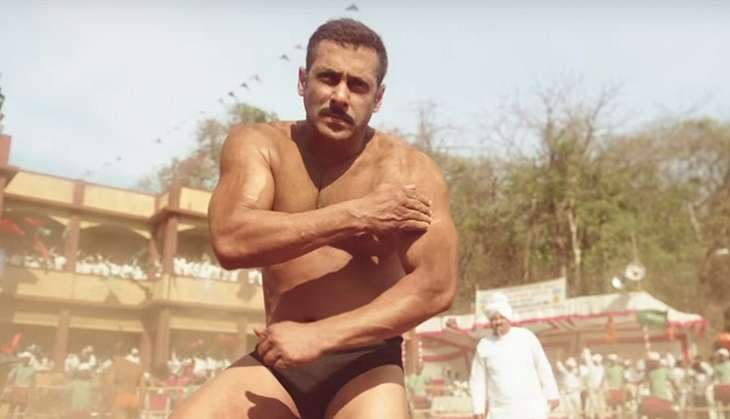 Box Office darling Salman Khan is known to claim the satellite rights amounts of his films as his acting fees.
However, for his recent sports drama Sultan - which is breaking Box Office records left, right and center - Salman has taken a different approach. The star has entered into a contract with Yash Raj Films - which is bankrolling Sultan - to equally share the profits entailed by the production house.
In doing so, Salman has now become the highest-paid actor in Bollywood. He will take home Rs 100 crore as his acting fees for the sports drama.
Also Read: Sultan Box Office: Salman Khan film mints over Rs 180 crore in its opening weekend
Yash Raj Films has already recorded massive profits from just five days of the release of Sultan. Here is a break down of the economics of Sultan - as of 10 July 2016:
Expenses
Cost of production: Rs 70 crore
Print and publicity: Rs 20 crore
Total expenses: Rs 90 crore
Revenue
Theatrical revenue:
All India Nett Business: Rs 181 crore
Producer share: Rs 85 crore (approx.)
Overseas business: $14 Million (Rs 93 crore approx.)
Overseas producer share: Rs 40 crore (approx.)
Total theatrical revenue: Rs 125 crore (approx.)
Other revenue:
Satellite rights: Rs 55 crore
Music rights and brand tie-ups: Rs 10 crore
Total: Rs 65 crore
Profit: Rs 125 crore + Rs 65 crore - Rs 90 crore = 100 crore
Sultan has recorded profits of Rs 100 crore within five days of its release.
Also Read: Here's how we think Salman Khan's Sultan will perform at the Box Office
With the film still running to packed houses, YRF is expected to record overall profits close to Rs 200 crore during the film's lifetime run - an amount which will be equally shared with Salman.