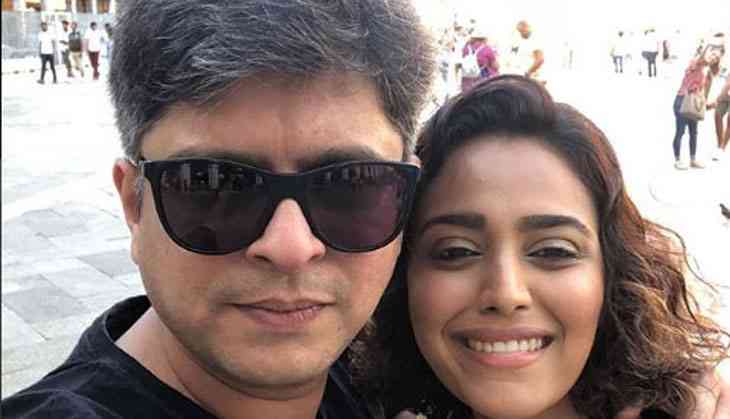 Bollywood actress, Swara Bhaskar has always through her performances in mvies won our hearts. She has acted in quite a films like Tanu Weds Manu, Raanjhanaa and Anaarkali of Aarah but the performance she gave in her last released film Veere Di Wedding was of top notch. Not only this, she even got slammed hard for paying such a bold role, especially for her masturbation scene but Swara is Swara. She knows how to shut them all.
Her outspoken nature has impessed all her fans and maybe this is the reason why every now and then, she gets trolled for her opinions that she shared on issues on her social media. Well, recently too she was slammed by another actress Payal Rohatgi.
ALSO READ: Stree Box Office Collection Day 1: A good start for Rajkumar Rao, Shraddha Kapoor starrer horror comedy but what about Yamla Pagla Deewana Phir Se?

What happened was Payal took to her Twitter account and made some shocking comments on Kerala floods, later which she got trolled by Twitterati but her next comment made everyone think that she took a dig at Swara's masturbation scene. But Swara being herself also commented on the same.
Here's what Swara did after Payal's tweet:
ALSO READ: These weird old pictures of Bollywood celebrities will make you go WTF!
#cowslaughter is NOT banned in #kerala. Dear Kerala people and politicians of Kerala, not good to hurt the sentiments of #Hindus. If u openly do that, sorry to sound but God also openly does it.. God is one ☝️ but u can't hurt religious faith like this🙏 pic.twitter.com/eqBwM7F15G

— PAAYAL ROHATGI & TEAM (@Payal_Rohatgi) August 27, 2018
You should try a hand at acting. But that requires a certain intelligence. Looking at your views I think you lack it.

— Antony M Thoppil (@AntonyMThoppil) August 28, 2018
Let me be #flop so what. I cant have my views 🤔 oh sorry I need to do masturbation scenes and hold placards of #RapeinDevistan campaign to be #successful OR maybe have a husband who shoots porn. IDIOTS. NO maybe be a part of #castingcouch or better change my parents 😂

— PAAYAL ROHATGI & TEAM (@Payal_Rohatgi) August 28, 2018
Hi Payal! I hope you are well too :) :) :) Stay happy sister! ❣️ https://t.co/b5qui9Bx9G

— Swara Bhasker (@ReallySwara) August 29, 2018
Well Dearest Swara thanks for asking. Am doing very well. Wish u the same happiness sister:):):) 💕 #loveandalliscoming Hope the trolls love this reply too 😉 https://t.co/xT41py4Zfs

— PAAYAL ROHATGI & TEAM (@Payal_Rohatgi) August 30, 2018
Kudos to you Swara!

https://gph.is/2HYaoUAhttps://media.giphy.com/media/Ck1JUjjW7dIsS3t9lI/giphy.gif

Well, talking about her personal life, she is dating Indian screenwriter and producer, Himanshu Sharma whom she met on the sets of Raanjhanaa and the couple has been dating each other from the past four years. They are on a vacation to Europe and from there she has been sharing pictures on her Instagram account that will make anyone jealous.

Check them out: