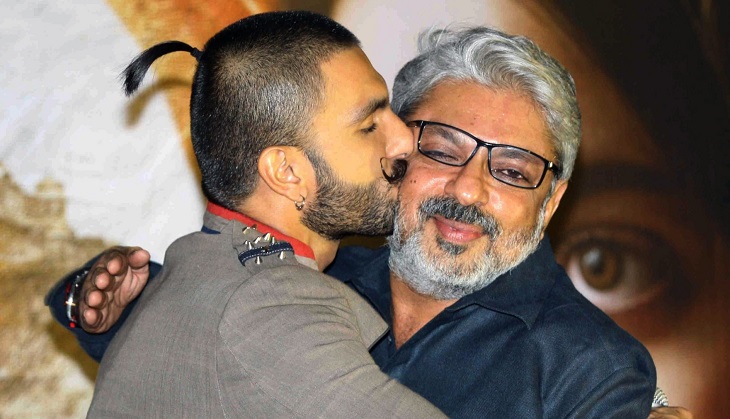 After the stupendous success of Bajirao Mastani, Sanjay Leela Bhansali has finally zeroed down to the subject of his next film.
Bhansali's next, tentatively titled Padmavati, will revolve around around the character of Sultan Alauddin Khilji - the second sultan of the Khilji dynasty and former ruler of the Delhi sultanate - and his obsessive love for Rani Padmavati of Mewar - who was renowned for her beauty and intellect.
Legend has it that Alauddin heard of the unparalleled beauty of the wife of the King of Mewar and was eager to see her in person. Even though it was forbidden for a Hindu queen, Ratan Singh persuaded his wife to let the Sultan see her.
Alauddin was so dazzled by Padmavati's beauty that he resolved to induct her into his harem, ordering his army to invade the kingdom.
Also Read: Sanjay Leela Bhansali vs Shah Rukh Khan again: Director's next film to release in Christmas 2017
Even though he was outnumbered, Ratan Singh declared that the Rajputs would fight till the last man to protect their honour.
When apprised of the developments, Padmavati decided to commit jauhar - a traditional practice where female royals of the Rajput kingdom choose to self-immolate when faced with the enemy.
As their men-folk marched towards a lost war, a huge pyre was lit and the women of Mewar jumped into the flames, led by their queen.
Reports of the cast for Bhansali's next have been making the rounds for a while now. It had been reported that the ace director had approached both Salman and Shah Rukh Khan. But the official spokesperson has squashed the reports.
Now, there is a strong speculation that Bhansali may take the script to his tried and tested onscreen pair, Ranveer Singh and Deepika Padukone, in a bid to score a Box Office hattrick after the trio's previous outings, Bajirao Mastani and Ram Leela.
The movie will go on floors in the second half of 2016 and will hit the big screen on 15 December 2017.