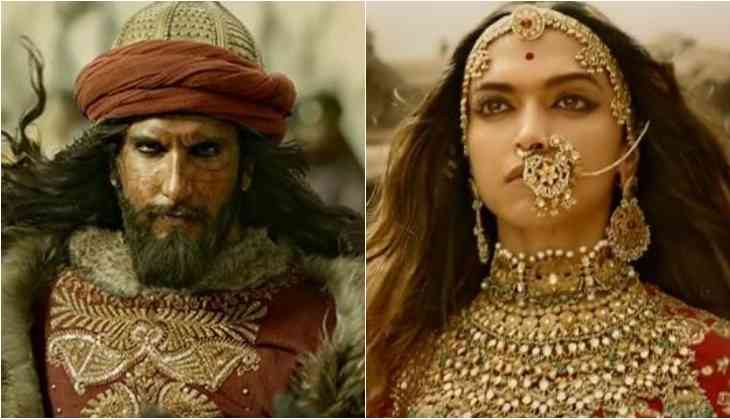 Padmavati row: Alauddin Khilji attacked Chittor for this reason, not because queen Padmavati?
Since the Sanjay Leela Bhansali's film, Padmavati has announced the controversies have been started and in the current time when the film is ready to hit the screens, people across from India have started opposing the film. The Rajputs from all over the country are protesting against Ranveer Singh, Shahid Kapoor, and Deepika Padukone's film as they have made allegations on the filmmaker for showing an insulting image of queen Padmavati in the film.
On the other hand, since many incidents have been happened to the film and its sets, the Bajirao Mastani director has always cleared it that they have not shot any single scene in between Ranveer Singh and Deepika Padukone portraying the romance between queen Padmavati and Delhi's Sultan Alauddin Khilji.
Well, this is not the first time when the bravery saga of queen Padmavati is being shown on silver screen or screening platform. Earlier many dramas and tv shows have been made in this saga. So why? this film is in the discussions.
Let me tell you that in very famous television series on India television, Bharat Ek Khoj, there is a different story behind the war between Alauddin Khilji and Maharaj Rawal Ratan Singh. In this, television series Bharat Ek Khoj directed by legendary filmmaker Shyam Bengal, late and veteran actor Om Puri played the role of Alauddin Khilji.
It was the last episodes of the show, in which Rajendra Gupta (Tanu Weds Manu fame) played the role of Maharaja Rawal Ratan Singh and Seema Kelkar played the role of Queen Padmavati.
In that 26th episode, the whole story was shown in Alauddin Khilji and queen Padmavati, the story of this episode was completely based on the Muhammad Jayasi's poem Padmavat. There is a scene in this episode, where even Alauddin Khilji asks his minister, "I have 1,600 wives. Why Padmavati?"
Watch the complete 26th episode of Bharat Ek Khoj, based on King Maharawal Ratan Singh and queen Padmavati.