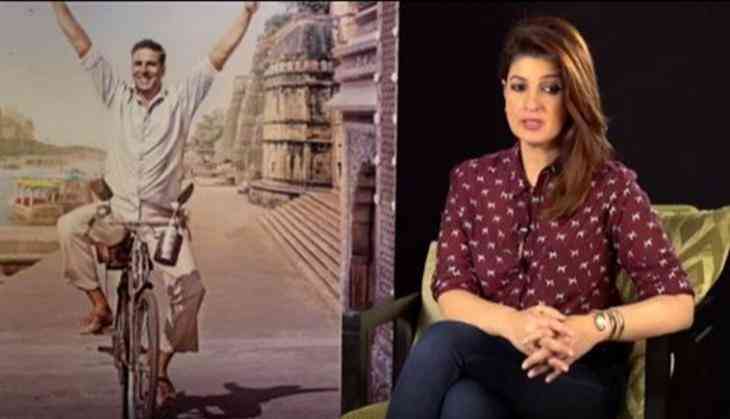 Bollywood Actress Twinkle Khanna is in the discussion after making statement on Viagra. Bollywood actor Akshay Kumar's wife Twinkle is promoting the an upcoming 2018 Indian biographical film written and directed by R. Balki 'Pad Man'. Recently the film was shown at Oxford University. With this, 'Pad Man' became the first Indian movie to be shown in Oxford. Twinkle was also present in the screening of the film.
Twinkle is the producer of this film. She reached Oxford in London and also gave an interview to BBC News in London. In this interview, she said that sanitary pads should be tax free.
In this interview, Twinkle said that Viagra is tax free but tax is levied on pads. Twinkle said that this is because most of the policymakers are over 65 years old and they are suffering from erectile dysfunction. Twinkle had given this statement in the context of America, but people took it in perspective of India. After this statement, people started trolling the actress on social media.
After troll, Twinkle has now given her take on this via social media. Twinkle posted a video of that interview given to the BBC tweeting with his official Twitter handle. Posting this video, Twinkle wrote that I am posting this video for those who did not understand my statement correctly.
Here is the video that is making rounds on internet:
Folks who haven't bothered to read my subsequent tweets making it clear what I am talking about - here is a clip from the @BBCNews interview about tax-free viagra, brooms and sanitary pads #PadManTalks pic.twitter.com/Vq1rMWM9eM

— Twinkle Khanna (@mrsfunnybones) January 23, 2018