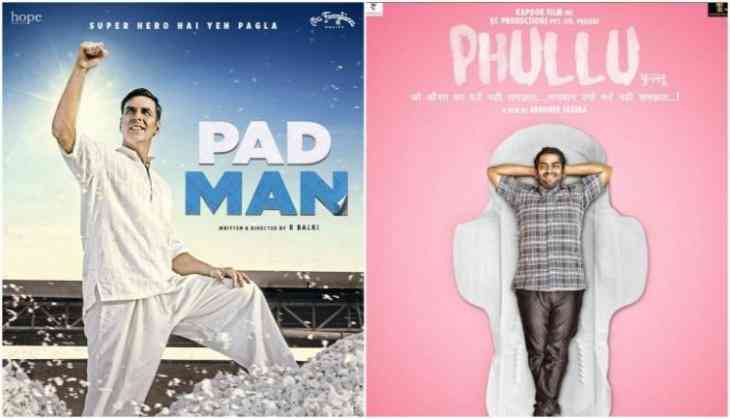 Pad Man: This filmmaker targets Akshay Kumar for underestimating his film 'Phullu'
There are only a few people who can speak again big Bollywood celebrities but now 'Phullu' filmmaker has come against Bollywood superstar Akshay Kumar who is soon going to be seen in 'PadMan' soon. Actually, before 'PadMan' one same film has come on the same subject, but the problem was that it was a low-budget film so people didn't go and watch the film.
The interesting thing is that the film that was mainly based on the social issue was certified with A certificate. But on the other hand, after having the same content and social-centric film, the censor board gave UA certificate to PadMan. Now filmmaker Abhishek Saxena has openly come out against this whole issue.
Abhishek said that "The concept of my film and Akshay's film was the same and we both were talking about menstrual periods. Whether Akshay's film is all about a person who sells low-cost sanitary pads and on the other hand our film was on making society comfortable on this issue,"
Also Read - Dutt Biopic: After Ranbir Kapoor, Rajkumar Hirani to work with this star in his next film
Phullu was a low budget film and it is unknown for many so in that case, Abhishek's question is right why censor board has given two different certificates to two same content based film.
Also Read - When a female fan asked Aamir Khan for one night stand, see what Thugs of Hindostan star replied
On the other hand, Bollywood superstar Akshay Kumar has postponed his film 'PadMan' release date for 9th February as he doesn't want to clash with Bhansali's film Padmaavat on 25th January 2018.