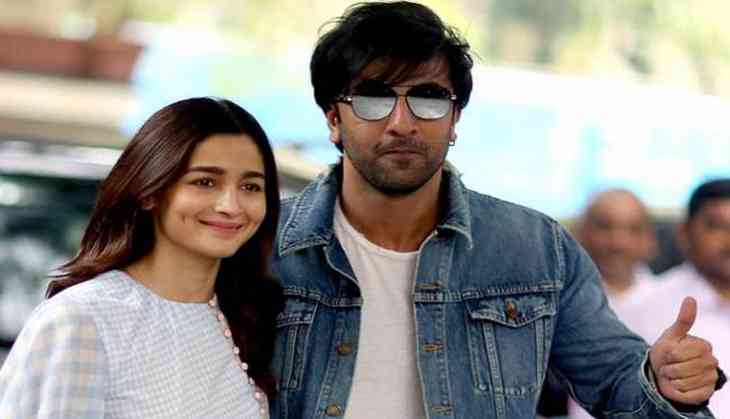 Ranbir Kapoor-Alia Bhatt were about to lip-lock
Bollywood's adorable and cute couple Ranbir Kapoor and Alia Bhatt never fails to give their fans serious couple goals. Often they are spotted hanging around with each other, however, when it comes to PDA no one is going to forget the last year's Zee Cine Awards (2019), where their loved soaked chemistry was seen by everyone.
At the award function, they were seen seated together hand-in-hand, not just this they also danced on song Ishq Wala Love which made the butterflies in people stomach flutter. After the event we also saw Ranbir adorning a lipstick mark on his cheek, however, apart from all these, the moment we all will cherish will be that moment when Alia and Ranbir were caught in an awkward PDA.
Also Read: Ranbir Kapoor doesn't discuss father Rishi Kapoor's death; misses actor every minute
Well, the moment was all about when Alia was declared as the Best Actress (Female) for Raazi. As soon as this was announced Ranbir who was sitting beside her pulled her in the embrace and they were about to lip-lock mistakenly but both managed to avoid it and left a kiss on each other's cheeks.
Here have a look at the viral video which appears to be as fresh as it was last year:
Well, this is not the first time the duo have expressed their love for each other at Filmfare Award's also Alia who won the award for Raazi, in her acceptance speech gave credits to Ranbir Kapoor. She referred to him as her "special one" and said, "I love you" to him.
She further added, "It's not a relationship. It's a friendship. I'm saying this with all genuineness and honesty. It's beautiful. I'm walking on stars and clouds right now. The best part is that we're two individuals, who are living our own professional lives in its full form right now."
Also Read: Deepika Padukone accidentally reveals Alia Bhatt and Ranbir Kapoor are getting married
Well, we hope both of them stay together till eternity.
Also Read: Gangubai actress Alia Bhatt's phone wallpaper for Ranbir Kapoor proves that she is madly in love with Brahmastra actor