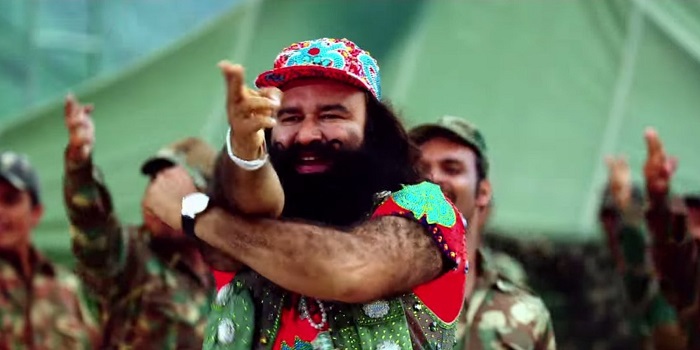 At the music launch event of MSG 2 - The Messenger, Saint Gurmeet Ram Rahim Singh had a strong statement to make. The Godman turned actor said that films are resorting to obscenity in the name of entertainment which is not right.
"Our culture is very rich and I believe one can entertain the audience through it rather than going nude or obscene. Our movie, MSG- 2, has indeed covered obscenity," he said.
The 48-year-old spiritual leader, who believes that his movie is preaching Indian culture keeping in balance with entertainment, further said that one has his or her own way of entertaining.
At the music launch event, he also confirmed that makers of Bigg Boss have approached him to be a part of the show, however he is yet to take the final decision.
MSG-2 The Messenger is an upcoming action film directed by Gurmeet Ram Rahim Singh and Jeetu Arora.
The film is a sequel to the 2015 film MSG: The Messenger.
-- ANI