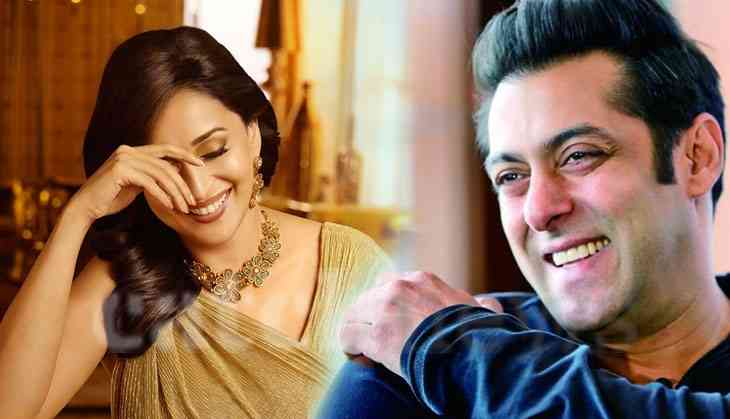 It's social media that has made everyone connected be it a celebrity or a common man. Social media has become a platform to share one's views with each other. Sometimes social media entertained us and sometimes shocked us.
These days the use of social media is at its peak because of its various features and the advanced technologies that have been introduced timely. Recently, a new feature has been added to photo sharing application Instagram i.e. 'Ask Me Anything' (AMA). It seems like this new feature has made the life of Insta users easier. As it allows users to interact with celebs. Whenever celebs get some free time then they host AMA sessions and tried to answer all the possible questions of their fans.
Earlier, the same trend was also followed on micro-blogging site Twitter which has also switched to Instagram now. Recently, 'Dhak-Dhak girl' Madhuri Dixit has become the host of her Insta account and answered few interesting questions asked by fans.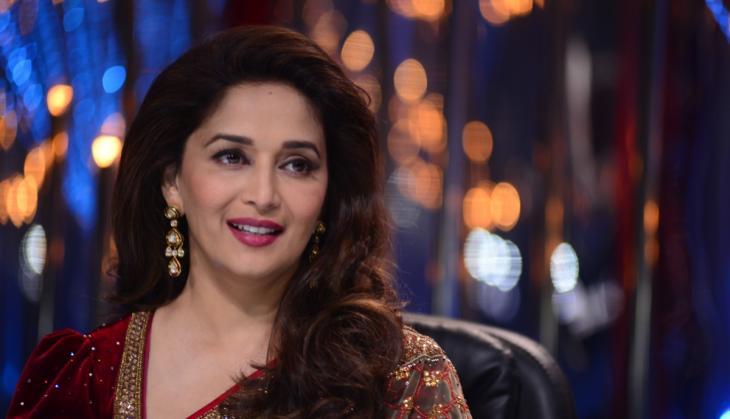 As we all know that Madhuri is one of the finest actresses that our Bollywood industry have and she has given several superhit films to the film industry. Her dance performances wooed the heart of every single person. The way she smiled has won the hearts of millions of people. Bollywood's 'dhak-dhak' queen has raised the heartbeat of the audience with her recent dance performance at IIFA.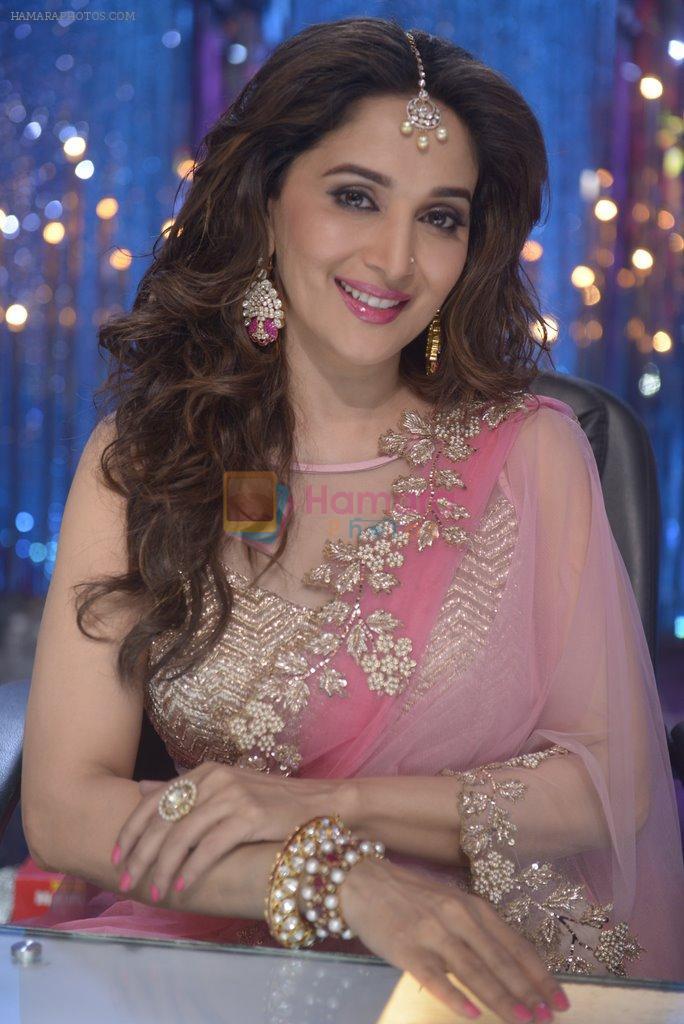 Now, she has surprised us with her answers that she has given to her fans on social media.
Check out the questions that she answered:
Described Salman Khan in one word?
Madhuri Dixit called her 'mischievous'.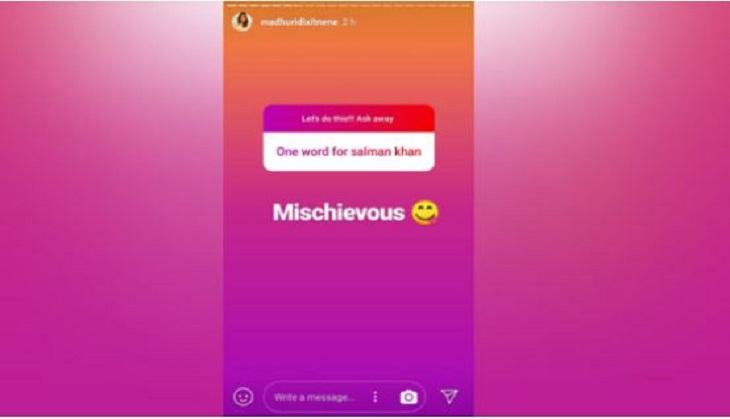 Another witty answer Madhuri while choosing between Apple and Mangoes!
Here's what she said:
Madhuri said 'Mango always! Because an apple a day keeps 'The Doctor' away.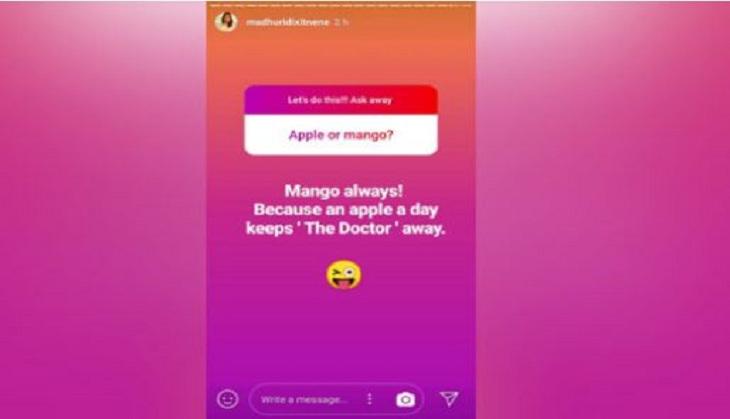 Well, Madhuri didn't stop here, she has given some more questions answers.
Have a look: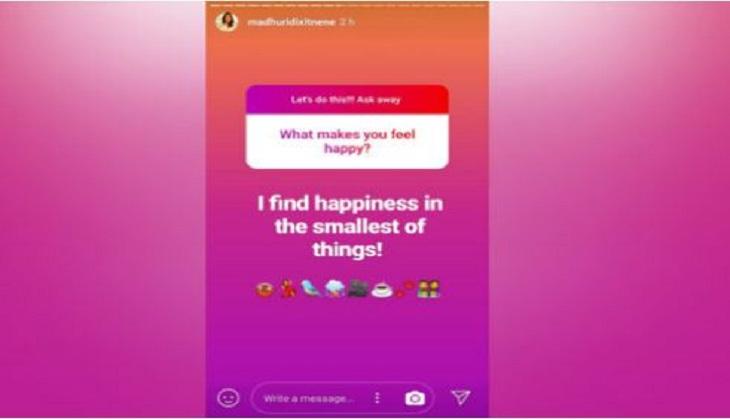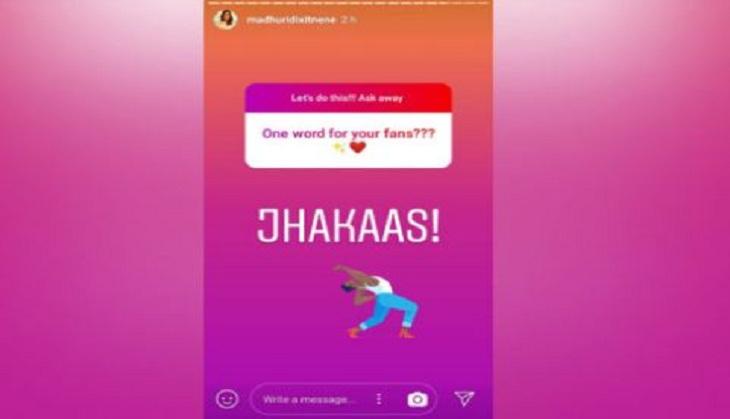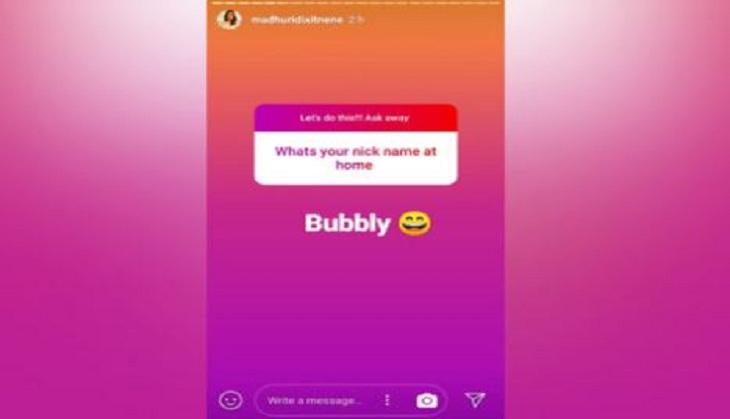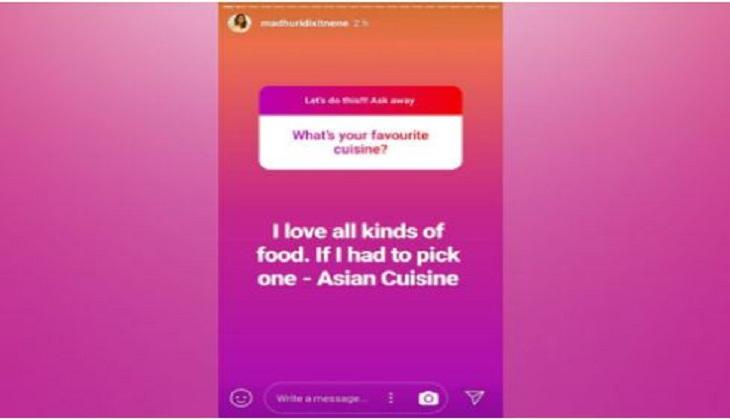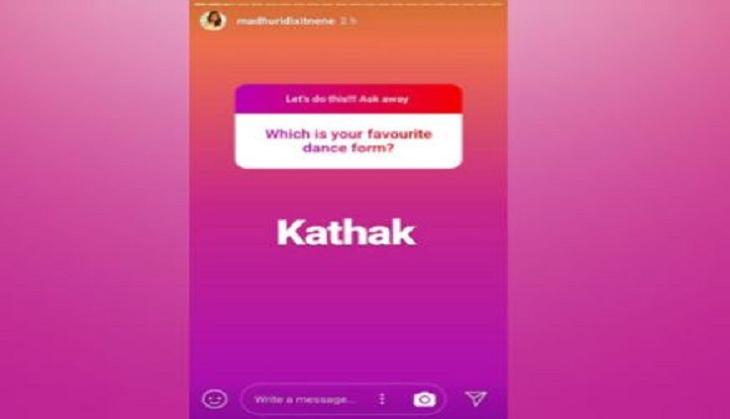 We must say this Madhuri Dixit has given excellent answers to her fans and made our day also. We wanted more question-answer session like this between celebs and fans.
What do you think?
Watch Video:
Also read: Bharat actor Salman Khan to launch this legendary actress, Nutan's granddaughter; see her stunning pics