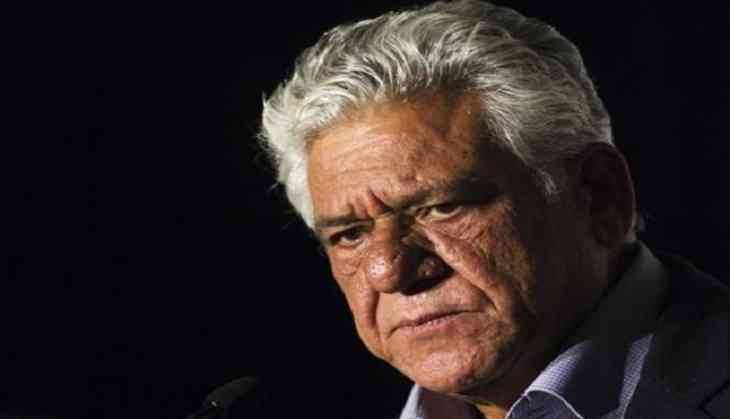 Om Puri Birthday: Here are the top 10 films of the legendary actor
Late legendary actor Om Puri made debut in cinema in 1976 through a Marathi film Ghasiram Kotwal. Om Puri's first hit film was Aakrosh which was released in 1980 and he even won national award for the film. Besides, Bollywood Om Puri also had worked in more than 20 Hollywood movies.
On the occasion of his birthday, we have compiled a list of top 10 films of the actor that helped in introducing a change in the society.
1. Bhumika (1977) - The film was directed by Shyam Bengal and it was based on a famous Marathi stage show.
2. Aakrosh (1980) – It was a Govind Nihlani directorial film and this film had three big actors like Smita Patil, Naseeruddin Shah and Om Puri.
3. Gandhi (1982) - Richard Attenborough directed the film and it was a biopic on Mahatma Gandhi.
4. Vijeta (1982) - It was the second film of Govind Nihlani after Aakrosh and it was produced by Shashi Kapoor.
5. Aarohan (1982) - This was Shyam Bengal's film starring Om Puri and Victor Banerjee in leading roles.
6. Ghayal (1990) - Rajkumar Santoshi directorial film had Sunny Deol in leading role and Om Puri played a cop in the film.
7. Maachis (1996) - It was directed by Gulzar and the film was based on the terrorism how some youngsters turned terrorists.
8. Mrityudand (1977) - It was directed by Prakash Jha. Madhuri Dixit and Shabana Azmi acted in lead roles. The film focused on women empowerment.
9. Chachi 420 (1977) - It was totally a Kamal Haasan film, he directed and acted both in it. It was a comedy film.
10. Hey Ram (2000) - Another Kamal Haasan directorial film. Shah Rukh Khan was also a part of this film. The film was based on the Gandhi assassination.