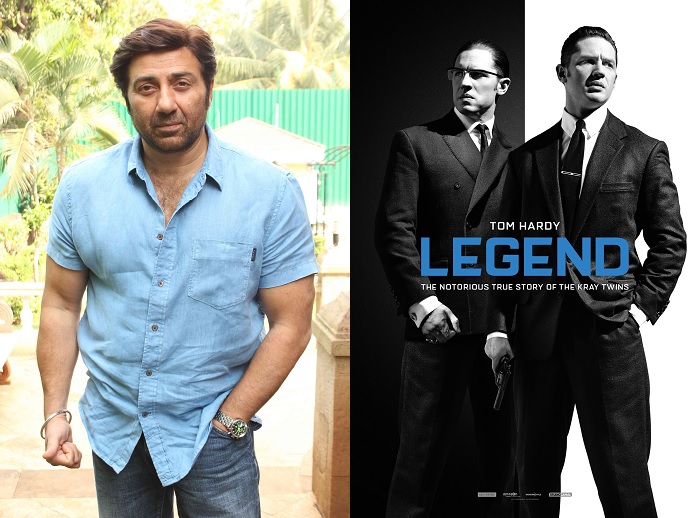 At the Ghayal Once Again trailer launch event, Sunny Deol revealed that if the film succeeds at the Box-Office, he would love to reprise many of his iconic characters from his movies released in the 1990s.
Also Read: Ghayal Once Again: 4 arguments from Sunny Deol that validate the film
Sunny Deol, who has never essayed a character with shades of grey in his career, might just do that soon as he is talks with a Hollywood production house to get the remake rights of Tom Hardy's Legend.
The actor, who was in US recently, watched the film with his two sons, Karan and Rajvir, and was blown away by the film's concept which features Tom Hardy in a double role. The actor confirmed the news to Hindustan Times,
"I have been a fan of Hardy since the days of Sucker Punch (2008). I recently saw Legend in the US along with my kids, and we were absolutely thrilled by Hardy's performance. Watching the film has made me want to remake it in Bollywood, and I am in talks to do so."
Also Read: If Ghayal Once Again is successful, Sunny Deol would remake his other 90s hits
Ghayal Once Again releases on 15 January 2015.