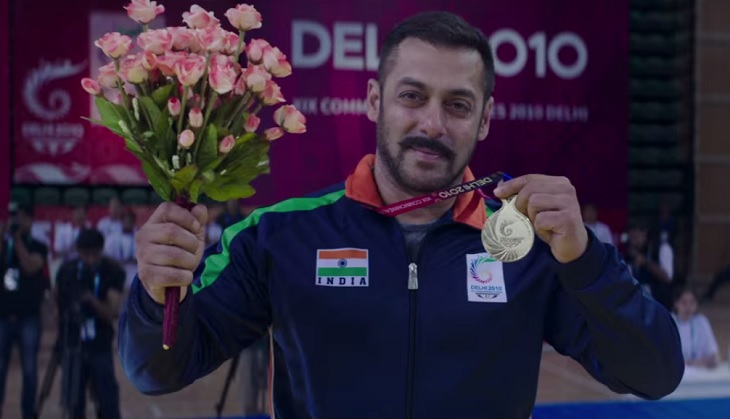 YRF recently launched the trailer of Salman Khan, Anushka Sharma starrer Sultan on YouTube. And to say that it has been well-received would be an understatement.
The three minutes 19 seconds video which was unveiled on the evening of 24 May, has already garnered over 7 million views in 38 hours.
The trailer allows viewers a peek into the life of Haryanvi wrestler Sultan Ali Khan. At the trailer launch event, Sultan director Ali Abbas Zafar said Sultan would have been shelved had Salman Khan not come on board.
Also Read: Salman Khan at Sultan trailer launch: In a langot, I realised what heroines feel like in a bikini!
"I think I am fortunate enough to work with Salman Khan. When I was writing the character of Sultan Ali Khan with Aditya Chopra, both of us were very clear that we would only make this film if Salman agrees to do it as he was the only name that came in our mind. When we approach a big superstar like Salman, there is always a pressure or rather added responsibility because the character has to justify the actor's stardom," he said.
The director also spoke about Salman Khan's reaction, as well as contribution to the script of the film.
Also Read: Watch YRF's Sultan trailer: Can Salman Khan's swag get any better?
"When Salman heard the script, his reaction was 'I think this is something I can relate to' and that is how the journey of Sultan began. Apart from that, working on the film was a learning experience because Salman has worked with so many directors and his career in the industry spans over 25 years," he said.
"I think nothing can beat the experience and there is a lot of Salman in Sultan. His contribution to the text is phenomenal. He never pointed bigger things to me, he always pointed smaller things and he made me understand that the depth of everything lies in small things and not in big thing. Rest all you will see on Eid," Zafar said.
Sultan, which also stars Anushka Sharma, Randeep Hooda and Amit Sadh, hits the screens on Eid 2016.