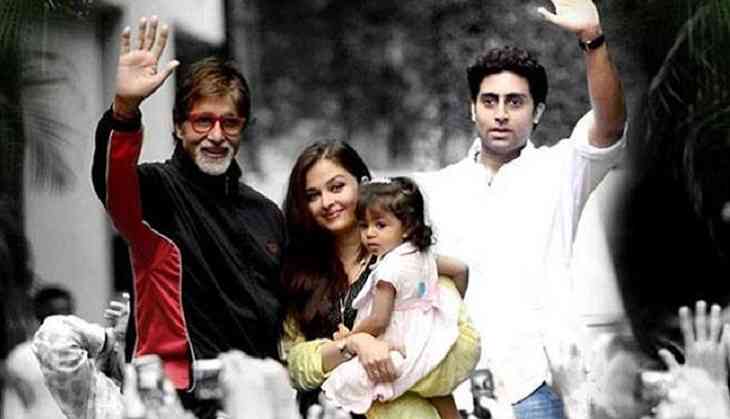 Amitabh Bachchan, Aishwarya Rai Bachchan, Abhishek Bachchan and Aaradhya Bachchan (file pic)
The Bachchan family has always maintained the tradition of celebrating holi by inviting friends over.
But, this year the family is in no mood to celebrate. Aishwarya Rai Bachchan's father Krishnaraj Rai has been under observation in ICU at Lilavati hospital. He is said have had a recurrence of cancer.
According to a source the family will only indulge in the customary Holika Pooja but not play with colours the next day.