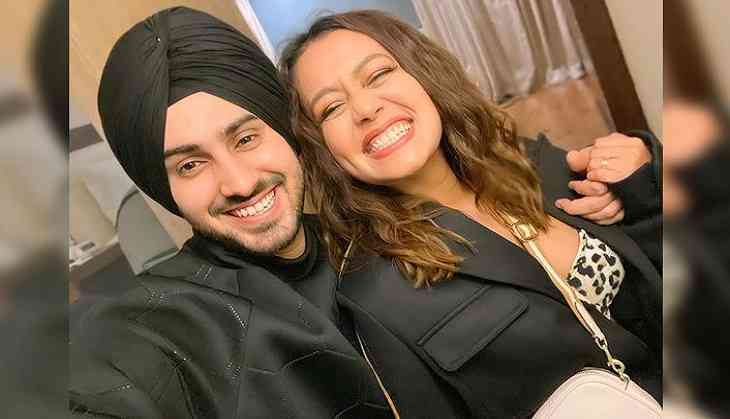 Neha Kakkar and Rohanpreet Singh's love story is no more a secret from the world. They both admire each other openly since after getting married in October 2020. Recently, Neha Kakkar has shared a video of her and Rohanpreet, in which both can be seen holding their hands.
In the video, Rohan is seen singing a Punjabi romantic song for Neha.
Taking to the video to Instagram, Neha wrote in the caption, "My View, My Morning, My Night, The Sound I live with!!! One and Only @rohanpreetsingh #RohanpreetSings #NehuPreet #DoGallan What a song!! @officialgarrysandhu."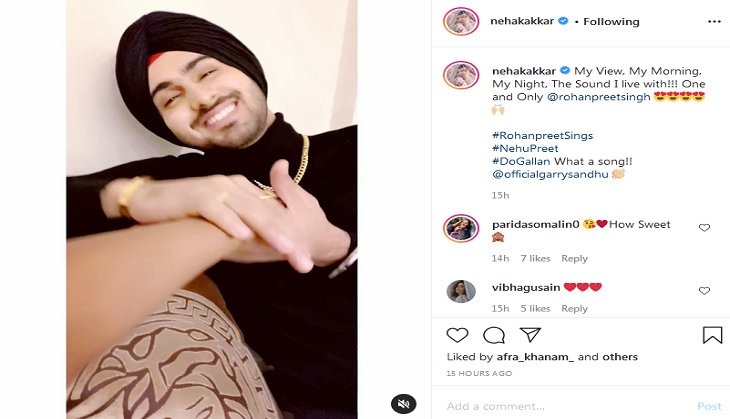 In the video, Rohanpreet is seen singing Punjabi singer Garry Sandhu's popular romantic track, Do Gallan for his wife Neha while holding her hand. Neha is also enjoying her Rohu's song by saying 'aww' and also repeatedly saying 'I love you'.
Also Read: Neha Kakkar says this after hubby Rohanpreet Singh catching a glimpse of women in swimsuits
Meanwhile, their video has received a lot of love on social media as their friends and fans showered them with love.
Mahi Vij reacted to the video by commenting 'Awww' along with a heart emoji. Also, Mellow D commented, "You Two" with two hearts.
Neha Kakkar and Rohanpreet got married on October 24 in a multiple-day ceremony.