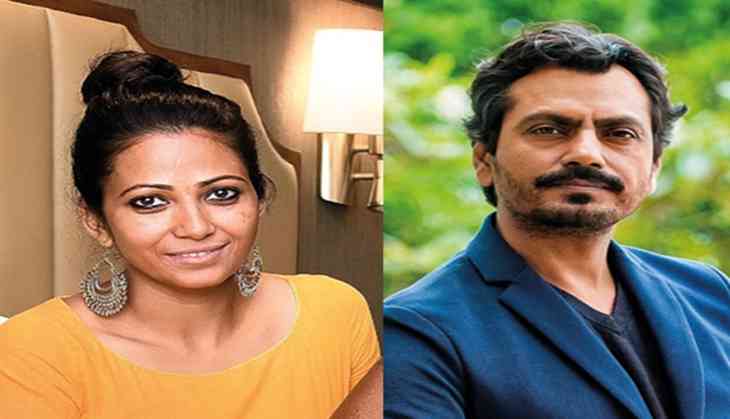 Nawazuddin Siddiqui's wife Aaliya opens up on divorce
Since yesterday the reports of Nawazuddin Siddiqui's wife Aaliya seeking a divorce from the actor is doing rounds on all entertainment portals. She or her lawyer didn't reveal the reason as to why she is taking divorce, while her lawyer drops the hints that it is something serious that has pushed to this point. However, now Aaliya has come out and opened up on seeking divorce, problems and custody of their two kids.
Speaking to the tabloid she said that the problems started soon after they got married over a decade ago. She didn't reveal as to what problems she was going through since start however she revealed that she lost her self-respect in this marriage. She elaborated on this and said that two months of lockdown gave her enough time to introspect.
Also Read: Nawazuddin Siddiqui Birthday: From Sarfarosh to Badlapur, actor proved his mettle in Bollywood with his stellar performance
She continued, "self-respect in a marriage is very important. Woh meri khatam ho chuki thi, I didn't have that. I was made to feel like a nobody, I always felt alone." She also added that Nawaz's younger brother Shamas (director) who stays with them in Mumbai is also one of the reasons behind their divorce.
She further added that she has gone back to her original name, Anjali Kishor Pandey as she doesn't want to be reminded that she using someone's identity for her own benefits.
Aaliya is in no plans to reconcile with the actor and has also asked the sole custody of their two kids.
Also Read: Amid COVID-19 Deepika Padukone and Instagram come together to create 'wellness guide' for mental health
Meanwhile, her lawyer Abhay told Bombay Times, "We sent the legal notice to Nawazuddin on May 7, 2020, via email and WhatsApp, as we couldn't send it through the post due to the lockdown. Our client, Mrs Siddiqui, has also sent him the notice, but he hasn't responded till date. The notice claims maintenance and divorce. I would not like to get into the contents of the notice, as the allegations are serious and sensitive to the Siddiqui family."
Also Read: Milind Soman shares bold pic with Madhu Sapre; wonders how people would react if it released today