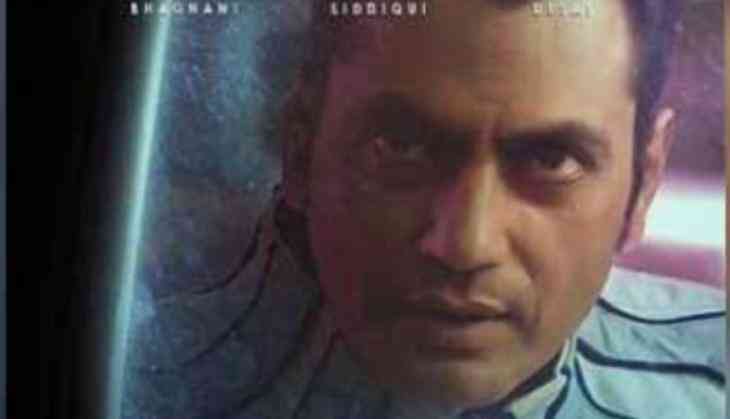 Nawazuddin Siddiqui looks out of the glass in 'Carbon'
A fresh poster of 'Carbon', a futuristic short film set in 2067, is out on the Internet which showcases Nawazzudin Siddiqui's exclusive look.
The short film also stars Jackky Bhagnani, Prachi Desai and Yashpal Sharma.
The film focuses on global warming and takes a look at what the future could hold for us if we do not take any action today.
Prachi shared the second poster of the movie on her Twitter handle and captioned it as, "#CARBON. Teaser out on #27thJuly'[email protected]_S @jackkybhagnani"
#CARBON. Teaser out on #27thJuly
🌏@Nawazuddin_S @jackkybhagnani pic.twitter.com/Gp9PgBnHoI

— Prachi Desai (@ItsPrachiDesai) July 25, 2017
The poster hints that the project is very different from what Nawaz has done in the past few years. He is seen in a space suit looking through a window into outer space. The tagline of the poster is quite interesting - A story of tomorrow.
The plot is intriguing and it's great to see someone attempt such unconventional topics in the country. The environment is something Bollywood celebs have come forward and talked about frequently.
It would be interesting to see how such an intense topic is covered in a short film. The 'MOM' star has worked in a couple of short films before -'The Elephant Boy and Elephant Boy'.
Written & Directed by Maitrey Bajpai and Ramiz Ilham Khan, produced by Jackky Bhagnani, Deepshikha Deshmukh and Gautam Gupta, 'Carbon' will be released on Large Short Films' YouTube channel.
-ANI