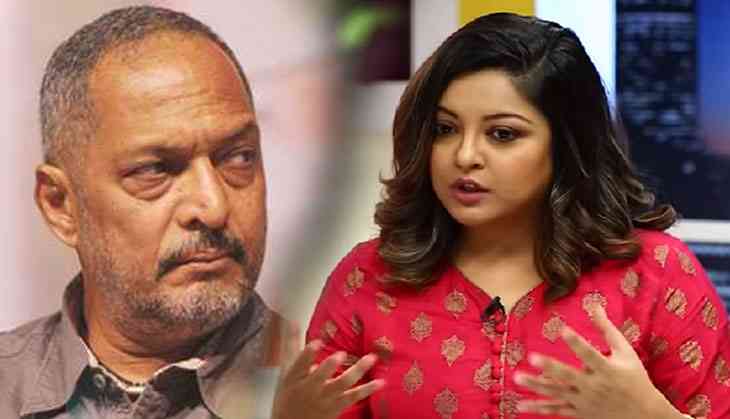 Breaking his patience and silence on the allegations of sexual harassment and misbehaviour, Bollyoowd veteran Actor Nana Patekar reacted with a smiley face on it. However, now the House Four actor has now responded it saying he will look into the camera and answer every question soon in a press meet.
Nana Patekar who is currently in Jaisalmer on the shoot of muti-starrer film House Full 4. As per a report by Times of India, the actor has claimed once he will be back to Mumbai, he will answer all the questions regarding the sexual harassment claims in a press meet soon.
"I am shooting in Jaisalmer and as soon as I am back in Mumbai on the 7th or 8th of October, I will hold a press in Mumbai, where you can ask me anything you want," he said. "I want to look into the camera and answer every question. You can ask me whatever you want to know about this. I have no reason to hide," he stated.
He had gone on to comment: "It's all about what do you want to believe. Do you really think ke me itka ghanerda manoos aahe? (Do you think I am so disgusting?) Do people not know me at all? I don't need others to validate my good conduct. I can barely dance and it's not even something I like doing. Why would I ask someone to introduce some lewd step? There are 500 people on set!"
"These are some serious allegations. In a situation like this, I can either deny them and say that's it a lie or take her to court for maligning me. What else can I do? But I will speak in detail once I am back and I hope people don't jump to conclusions before that. That is not right."
Bharat actor and Bigg Boss host Salman Khan in a press conference had said he will come in support of Nana Patekar if any legal action is taken. Several Bollywood actress has come forward to support Tanushree Dutta.
Also read: Manikarnika actress Kangana Ranaut extends her support to Tanushree Dutta, says 'Raja beta needs to be told meaning of 'No'