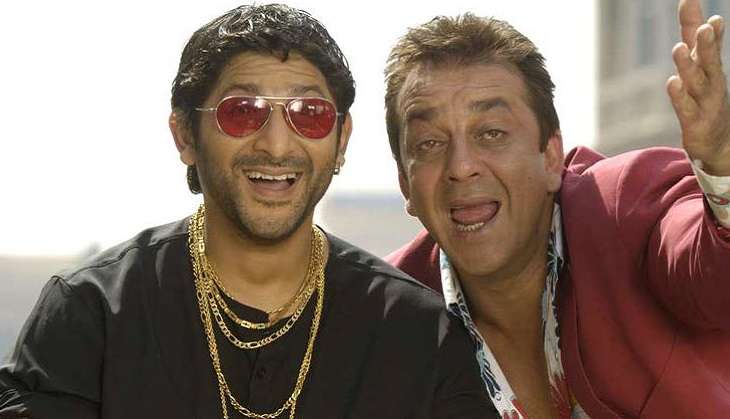 We live in an era when film-makers milk a brand name by purposely churning out franchise films. However, one film which deserves to be continued as a franchise is Munnabhai. Post Munnabhai MBBS and Lage Raho Munnabhai, the characters of Munna aka Murli Prasad Sharma and Circuit essayed by Sanjay Dutt and Arshad Warsi, respectively, have become iconic.
Ever since Sanjay Dutt was released from jail, there have been talks about the third part of the Munnabhai Franchise. In an interview with Catch, on being asked about Munnabhai 3, Arshad Warsi said,
"Munnabhai 3 has a lovely script. The idea and the script has already been locked but we are working on the screenplay."
The actor was however clueless as to when the film will go on floors as director Rajkumar Hirani is currently concentrating on the Sanjay Dutt Biopic starring Ranbir Kapoor.
"I have no idea when Munnabhai 3 will go on floors. Rajkumar Hirani has to start shooting for the Dutt Biopic which is getting delayed time and again. If Rajkumar Hirani decides to do Munnabhai first followed by Dutt Biopic, we will go on floors soon," said Arshad.
Arshad Warsi will next be seen in The Legend of Michael Mishra that releases on 5 August, 2016.