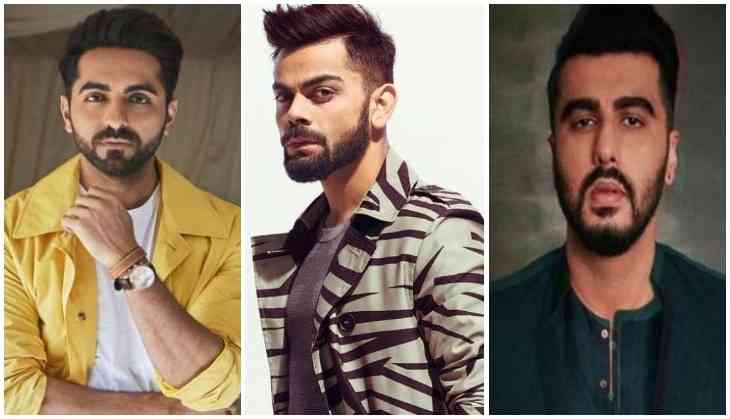 26/11 the most dreadful date that no Indian will forget ever in their life. On this day the deadliest terror attack took place in Mumbai in 2008 which lasted for four days and took almost 166 lives while over 300 were injured. As the attack clocks 11 years today, people have started pouring tributes on social media. Among the Bollywood celebs and Indian cricketers Ayushmann Khurrana, Koena Mitra, Arjun Kapoor, Aftab Shivdasani, Virat Kohli, Shikhar Dhawan took to their Twitter handle to pay tribute to the heroes of the attack.
Check out the tweets:
Remembering the bravehearts and the innocent civilians who lost their lives during the 26/11 attacks. Gone but never forgotten. 🙏🇮🇳

— Virat Kohli (@imVkohli) November 26, 2019
Thoughts and love forever for all the martyrs who sacrificed their lives in the horrific Mumbai terror attacks. Jai Hind #26November ❤️

— Parineeti Chopra (@ParineetiChopra) November 26, 2019
Paying homage to all the bravehearts of #MumbaiTerrorAttacks. We salute their courage and valour. Jai Hind.

— Ayushmann Khurrana (@ayushmannk) November 26, 2019
Remembering all our heroes, our martyrs for their valour, courage and sacrifice. We salute you 🙏🏻 Jai Hind. #MumbaiTerrorAttacks

— Arjun Kapoor (@arjunk26) November 26, 2019
Remembering our brave soldiers who sacrificed their lives for our safety. Saluting the heroes of our nation on this day. #MumbaiAttacks pic.twitter.com/NkSG9HY0Ec

— Shikhar Dhawan (@SDhawan25) November 26, 2019
26/11, #MumbaiTerrorAttack

Love to those living with personal loss & trauma.

Strength to the Police/Marcos/agencies that stood in the line of fire.

Wisdom to the media. You know what you did wrong.

Truth to power. Is Mumbai safer now? Are agencies/systems better prepared?

— VISHAL DADLANI (@VishalDadlani) November 26, 2019
11 years since 26/11.. We must never forget to thank and appreciate our forces who tirelessly serve and protect our nation. God bless them and their families. And a moment to pray for all those innocent lives that were lost during that time. 🙏🏼💔 #NeverForget

— Aftab Shivdasani (@AftabShivdasani) November 26, 2019
Tributes to our brave security personnel who sacrificed their lives for our security. Let us vow to stand united against Terrorism and be prepared to defeat cowardice acts like these. #2611attack#MumbaiAttacks pic.twitter.com/MuN047JqGu

— Babul Supriyo (@SuPriyoBabul) November 26, 2019
Other than celebs other users also remembered the martyrs and posted messages in honour of them. One such user wrote, "Let's take a moment and remember the heroes of 26/11 Mumbai attack who bravely fought the terrorists and sacrifice their life for us." Whereas another user wrote, "Salutes to the Bravehearts, who sacrificed their lives for us."
Check out the tweets:
Also Read: Hungama 2: Javed Jaffrey's son Meezaan Jaffrey to star as lead in Priyadarshan's next
#MumbaiTerrorAttack Saluting the martyrdom of the heroes of 26/11 Mumbai Attacks 🙏🙏🙏 #MumbaiAttacks #NeverForget pic.twitter.com/UhjWuuwuJn

— Sudarsan Pattnaik (@sudarsansand) November 26, 2019
26/11.......Never Forgive, Never Forget#MumbaiAttacks#MumbaiTerrorAttack pic.twitter.com/R7mTH8ygYD

— सौम्य मुखोपाध्याय | সৌম্য মুখোপাধ্যায় (@SirCaustic_Soda) November 25, 2019
On this day 11 years ago Mumbai was gripped in terror in one of the bloodiest terrorist attacks carried out on our soil. 10 terrorists, 3 days and over 166 innocent lives lost.

Remember. Never forget.#MumbaiAttacks #MumbaiTerrorAttack pic.twitter.com/jRfUqBjfeK

— Roshani 🇮🇳 (@RoshaniH81) November 26, 2019
26/11: We will Never Forgive, We will Never Forget.
It is a sad day for Indians.

Remembering the Heros of 26/11 😞#MumbaiAttacks #MumbaiTerrorAttack pic.twitter.com/3a67QDYqc4

— Praveen Malik (@Praveenmalik86) November 26, 2019
Talking about the attack, 10 Lashkar-e-Taiba terrorists entered our country via sea route from Pakistan and attacked Mumbai's major locations simultaneously Leopold Cafe, Cama Hospital, Chhatrapati Shivaji Terminus railway station, Nariman Point and Oberoi-Trident Hotel and Taj Mahal Palace.
Also Read: Bigg Boss 13: Paras Chhabra reveals his feeling for Shehnaaz Gill, says 'get jealous when you're with Sidharth