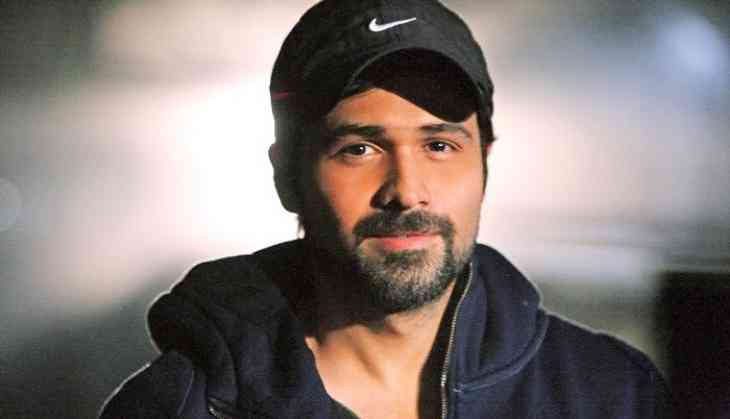 Emraan Hashmi has teamed up with his Once Upon A Time In Mumbai director Milan Luthria and co-actor Ajay Devgn for Baadshaho. The film stars Ileana D' Cruz and Esha Gupta too and is set during the emergency era. Emraan talks about his character in the film, box office success and failure, being part of mutli-starrers and his upcoming project.
What was the reason for picking up this project?
Working with Ajay Devgn and Milan Luthria was like a bonus. But my only reason to accept this film was the concept. Milan had narrated this story to me seven years back. This story is about a truck of gold which was transported out of Maharani's palace and it gets disappeared inspite of being guarded well by the army during the emergency era. No one knows where it went till date. It is a fictional story of what might have happened to it. There are many heist films but this one had right blend of reality and fiction to it. Milan always wanted to make this film but in between he got busy with other projects.
Was it difficult to transport yourselves to the emergency era?
I think that is the hard work rest of the team does. I would not want to take any credit for it. I think ours is an easy job. The tough job was art direction, cinematographer, costumes that is where research came. They had to do a lot of homework on it. We did give some inputs too. For us it was tough to catch the dialect.
Are you comfortable doing multi-starrers?
I have to be, but it takes time to get used to it. Because you are playing a lead in solo hero project and suddenly that attention gets divided. Most actors are selfish. So you have to be okay with that and you have to tell yourself that if other people shine in the film then you will shine. That is what you have to understand and move along in a film like this. There should not be negativity around it. This is film is not massy, people saw the song with Sunny Leone and thought that I have come back into my comfort zone. But that is just a moment, give the film one chance and then we will talk.
Your last few films have not done well at box office, does it bother you?
You can't do much about it, not that you don't get sad. You have given so many days to it and then it doesn't rake in money which you expected it to. You will do feel disheartened. It is important to be detached from that failure and for that matter even from success. Sometimes success can also drive you mad. Box office decides the longevity of the actor but you have to be a bit sane about it and don't let it sway you. I do follow box office numbers of course not of every film but I try gauge what is doing well. I do chat with people around me and ask them why you think it has done well or not done well. It is important to know that.
What is your take on current phase of Bollywood as lot of big films have not done well?
I think audience has become less forgiving this time. So anything that is mediocre, they will not accept it. They have so many choices at the moment, whether it is web or television. Consuming entertainment has become quite expensive; if you go out for a movie with family then you have to spend 4-5 thousand rupees. So you better be worth their money. Because they are spending their hard earn money. Earlier they did not have a choice but now they do and you cannot take it lightly. It is also important that we get this shock, so that we can wake up from the slumber and start working hard. There is a lot of competition from web, Hollywood, regional cinemas which is creating its own turf on regional pockets. If the regional film is good and your film is average then they will definitely be biased towards that. Piracy too has taken a toll on films plus existence of social media has also changed the game. If your film would have crashed on Monday it crashes on Saturday.
Do you also feel box office clashes are one of the reasons behind films not doing well?
We don't have a choice because there are only few Fridays, you have so many films releasing. Big dates are taken by big stars. If your film is small or medium budget you have to find a space in that and then hope that if it is good enough then it picks up and catches fire on weekend. For example Lipstick Under My Burkha started slow but it caught on, similarly Hindi Medium too started with low collection but it went on to become a hit. There is always a place for good films.
Are you hoping that things will change with Pehlaj NIhlani's exit and Prasoon Joshi's entry at Censor Board?
Yes, I think Prasoon is pretty liberal in his mindset and not archaic that was prevalent earlier. I guess things will change with new people coming into Censor Board. I hope there will be fair assessment of what films should be passed and with how many cuts.
What is the update on your production plans?
There are a couple of films that we are about to announce. I am taking it slow because I need to be 100% ready with ideas. There is no point jumping on the film and releasing it and then realising that it is a mediocre film. I won't direct it; I will produce and act in it. We are also working on a documentary, we have got the script but people in this country expect me to have four songs in anything I do. So it is a bit difficult to get funding for that, we are figuring out things.
Can you speak about your next film Captain Nawab?
It is too early to talk about it but the film goes on floor next month. It is an interesting story which starts from real life and moves into fiction like Baadshaho.