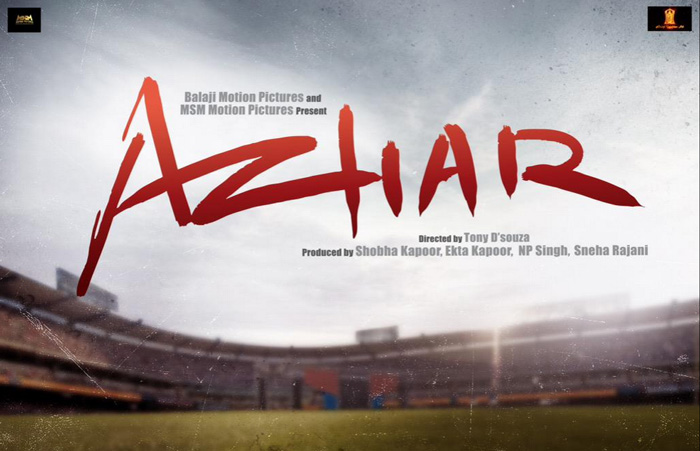 Bollywood has always maintained its 'on-screen' association with cricket. Be it cricketers venturing into showbiz, or films being made on their lives, Indian cricket influences a major chunk of Bollywood.
The latest film highlighting the Bollywood-cricket connection is Emraan Hashmi's Azhar. The film is officially based on Indian cricketer Mohammad Azharuddin, who is touted to be the first cricketer charged with match-fixing in the history of Indian cricket. The film is already out with its first look and the teaser has been doing the rounds since its release.
The 37 second video hints towards the dark phase of Azhar's life and his journey from 'heaven to earth' in the world of cricket. Produced under the banner of Ekta Kapoor's Balaji Motion Pictures, Azhar also stars Prachi Desai and Nargis Fakhri in pivotal role.
Mohmmad Azharuddin was involved in a cricket match-fixing scandal in 2000, and banned by BCCI for life. South African cricketer Hansie Cronje accused Azharuddin of introducing him to the bookies. However, on 8 November 2012, the Andhra Pradesh High Court lifted the ban, describing it as "unsustainable".
Azhar also touches the nuances of the cricketer's personal life -- his marriage with Bollywood actress Sangita Bijlani and his political association with Indian National Congress. Here's the teaser video of the film.