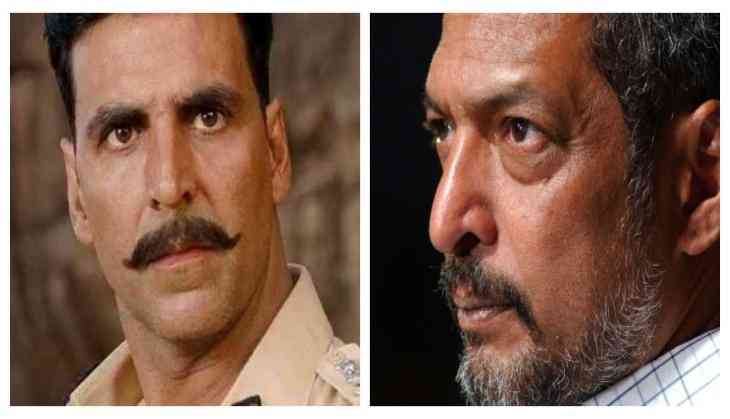 The #MeToo movement is raging across India and many people have been unmasked under this movement. Especially, Bollywood biggies have topped the list for doing sexual harassment with several women in the industry. The movement was started after the Tanushree Dutta came and spoke against Nana Patekar about how he sexually harassed her.
Recently, Akshay Kumar who is working with Nana Patekar for Housefull 4 has announced that he will not work with the proven sexual offenders and also requested to cancel all the shooting of the film.
Now, the reports are coming that after Akshay's ultimatum, actor Nana Patekar has dropped out of the film Housefull 4 for the allegations of sexual misconduct made by Dutta on him.
As per the reports of TOI, the actor's decision comes after the Bollywood's Khiladi said that he wouldn't work with the proven sexual offenders.
Akshay has released the statement on his Twitter account and wrote, 'i've just landed back in the country last night and reading all the news has been very disturbing. I've requested the producers of Housefull 4 to cancel the shoot until further investigation. This is something that requires stringent action. I will not work with any proven offenders and all those who have been subjugated to harassment should be heard and given the justice they deserved.'
October 12, 2018
Also, Sajid Khan has announced to stepped down as a director to 'allay the allegations and prove the truth.' He taken this step after Saloni Chopra had made serious sexual harassment charges on the film director Sajid Khan.