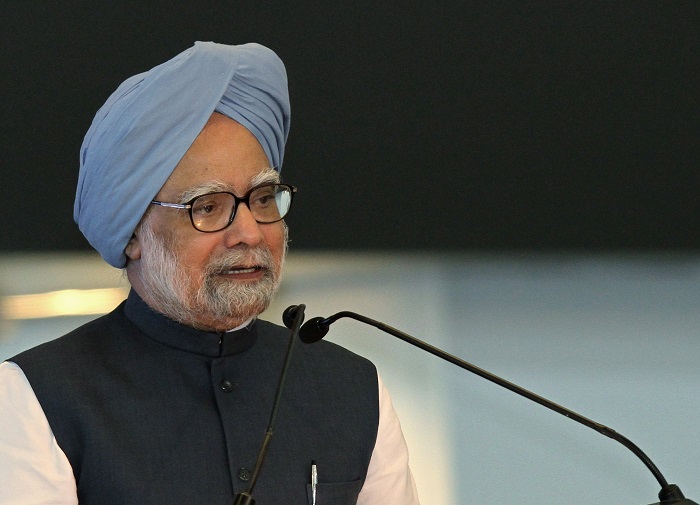 After announcing a biopic on the present Prime Minister Narendra Modi, Bollywood is all set to shoot a biopic on former prime minister Manmohan Singh.
While producer Paresh Rawal has roped in a director and team of writers to begin the script on the Narendra Modi film, producer Sunil Bohra has acquired the film rights of Sanjaya Baru's book, The Accidental Prime Minister: The Making and Unmaking of Manmohan Singh.
The Accidental Prime Minister writter by Baru, who was Manmohan Singh's media adviser for 4 years from 2004, received a lot of criticism from the PM as he stated:
"It is an attempt to misuse a privileged position and access to high office to gain credibility and to apparently exploit it for commercial gain. The commentary smacks of fiction and coloured views of a former adviser."
However, no decisions have been made as of now about who will play Manmohan Singh in Bohra's film.
Still, we think we know our former PM quite well, so we're going out on a limb and giving Bohra a choice of three actors who we believe could play the former PM with style.
Diljit Singh Dosanjh
Punjabi superstar Diljit Singh Dosanjh is ready to make a debut in Bollywood with Udta Punjab. Like Manmohan Singh, Dosanjh is a Punjabi, and with his attitude and star power, we think he could make the film a hit.
Aamir Khan
You may have a hard time thinking of Aamir playing MMS, but think again. Mr Perfectionist has a habit of surprising people. After all, he played a 20-year-old in 3 Idiots and an alien in PK, and he managed to pull off both characters with conviction.
Akshay Kumar
Action man Akshay as MMS? Actually, it wouldn't be a bad idea. Akshay Kumar has played a Sikh on screen a couple of times in Singh Is Kingg and Singh Is Bling. Sure, they were comedies, but the Khiladi looked perfect as a Sikh. And he has terrific acting talent. Playing MMS might be a cinch.