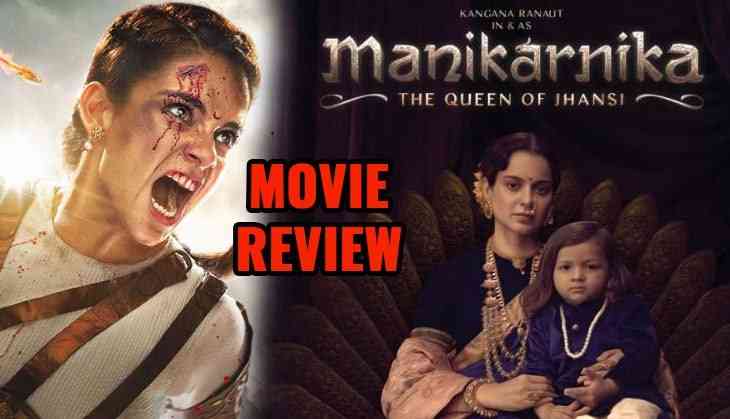 Manikarnika - The Queen of Jhansi Movie Review: Kangana Ranaut was busy in this magnum opus project from last three years and now after lots of hurdles finally the film has been out in the theatres. Last few films of Kangana Ranaut after Tanu Weds Manu Returns have totally failed at the box office so there is a hope from Manikarnika to her fans that she will bounce back. Now let's see has Kangana really bounced back?
Movie Name - Maniarknika: The Queen Of Jhansi
Star Cast - Kangana Ranaut, Danny Denzongpa, Atul Kulkarni, Jisshu Sengupta, Ankita Lokhande, Suresh Oberoi, Richard Keep and others
Director - Krish, Kangana Ranaut
Producer - Kamal Jain, Nishant Pitti
Music - Shankar-Ehsaan-Loy
Genre - Epic-Drama-Biopic
Critics Rating - 3.5 stars
STORY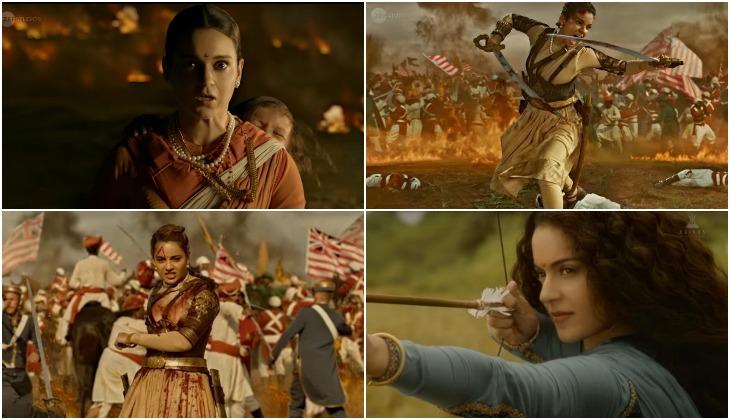 Manikarnika
The film stars with Amitabh Bachchan's voice-over introducing the era of Manikarnika, and then we immediately reach to the introduction of Manu (Manikarnika) daughter of Moropant and adopted daughter of Bajirao II. One day a minister of Jhansi sees her in the hunt of Tiger and here he decides to throw a proposal in front of Bajirao II for Manikarnika to marry Gangadhar Rao, king of Jhansi.
However, after some of the incidents and accidents, Rani Laxmi Bai loses her husband and son Damodar Rao. On the other hand, the British government warns Laxmibai to leave Jhansi and here the rebel and the bravery story of Jhansi Ki Rani Laxmibai starts.
DIRECTION & SCREENPLAY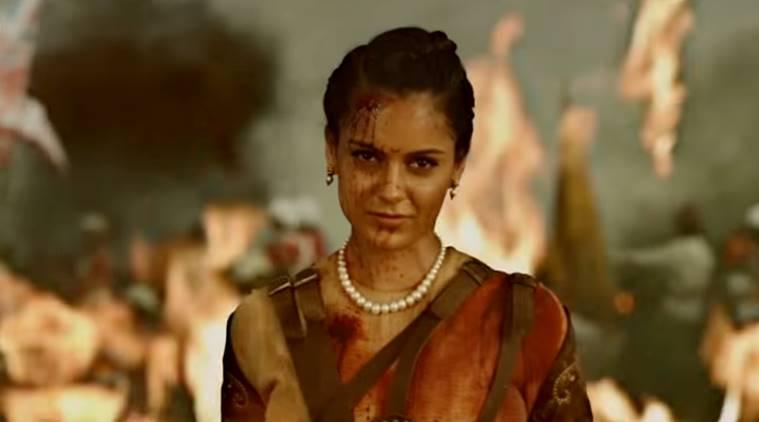 Manikarnika
Well, the film has two directors Radha Krishna Jagarlamudi (Krish) and lead actress Kangana Ranaut herself. Definitely, it is a tough job to direct a period film because you have to totally right and exact with the facts. This is what the directors have done also. Not sure how much Kangana had contributed in scripting and direction of the film, but this is really something that should be appreciatable for both Krish and Kangana.
Krish left the film when it shot around 70 per cent but Kangana shot the 50 per cent of the scenes once again. From the script to characterization to authenticity to graphics to VFX, the direction is on top notch. We should appreciate for going totally depth while narrating the characters and the story what exactly happened during at that time.
KV Vijeyndra Prasad who also wrote the Baahubali series has written the story of Manikarnika and he has gone to depth to tell every aspect of the bravery journey of Laxmi Bai. KV Prasad should get appreciated for the amazing scripting and screenplay.
PERFORMANCES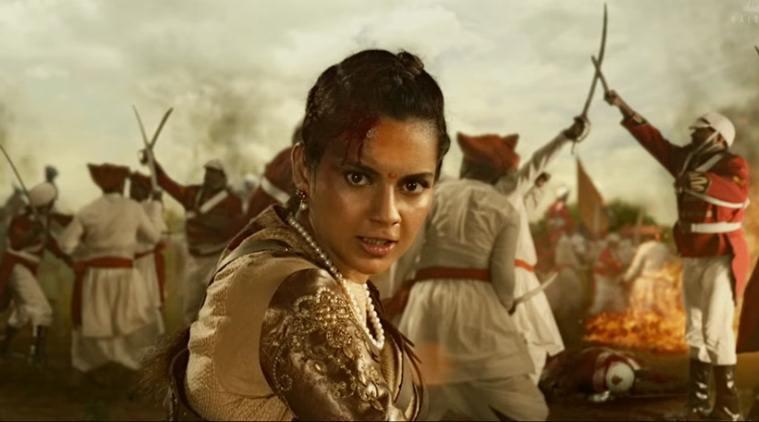 Manikarnika film
Kangana Ranaut played the leading role of queen Manikarnika or Laxmibai and let me tell you that she is amazing. She is no doubt the best for the role and I don't know if there is anyone besides Kangana could have pulled off this role. Kangana from beauty to action to dialogue delivery to gestures, everywhere she is just unbelievable. There will no wrong if we say that this is really Kangana Ranaut' best performance so far. Especially, when she has two jobs acting and directing both. She is the star of the film and also the captain of this huge ship.
Danny Denzongpa plays a very pivotal role in any film after a long time, he plays the role of Ghulam Ghaus Khan. Ghulam Ghaus Khan was the warrior of Jhansi who helped the queen of Jhansi to fight till his last breath. Danny has gone into the skin of Ghulam and his role is like a Kattapa of Baahubali.
Jisshu Sengupta has played the role of Laxmibai's husband king Gangadhar Rao, he is beautiful in the role of a helpless king who is failed to save his kingdom. His failure expressions are totally emotional and depictable on the screens. One of the finest role Jisshu had done in Hindi films.
Hollywood actor Richard Keep played the role of General Hugh Rose, who led the British army to fight against Rani Laxmi Bai. Richard played the ruthless general who just hates Laxmi Bai. Richard has also shown his anger and helpless attitude on the screens.
Ankita Lokhande played the role of Jhalkaribai, a warrior of Jhansi who died to save the queen of Jhansi, Laxmibai. Well, she doesn't have many scenes but whatever she had she is just showed that she is ready to act on the silver screen with any kind of role. Other actors like Mohammed Zeeshan Ayyub, Suresh Oberoi, Manish Wadhwa, Mishti, Vaibhav Tatwawaadi have really performed quite well on the screen and you will connect with all of them.
VFX
Manikarnika film
The VFX of the film is quite amazing and I would say that in the recent past I have not such kind of VFX in Bollywood films (expect 2.0 it was a Tamil film). The climax is the best shot VFX part of the film and mainly when they have shown the Jauhar part of Laxmi Bai.
MUSIC
The film has 6 songs but only beside Bharat, there is not that will stay with you for a long time. Bharat is a song that will come to you several times especially when you come out from the theatres. Although, the songs are the most loo break moments of the film.
VERDICT
No doubt, one of the best films in the recent past. Definitely the best of Kangana Ranaut and the period films. If you have loved watching films like Padmaavat and Bajirao Mastani, then Manikarnika should be in your watchlist. Take a bow for Kangana to single handly managing this huge project and made it like a winner one.