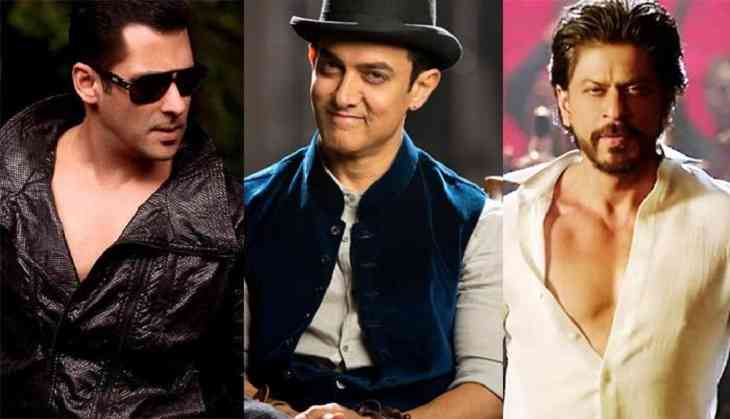 Mahabharata is one of the most awaited films of the Baahubali's director SS Rajamouli. The fans of director wanted to know the name of the stars who will be seen in the magnum opus of the director's next film.
As per the earlier reports, Aamir Khan to be starrer in India's biggest mythology Mahabharata and the movie will also be released in the five parts.
Today, we are going to tell you the breaking news after reading to it you won't believe on us. As the three big Khan's of Bollywood industry will be seen on the silver screen together. Could you guess the three names? Raising curtain from the suspense the names are Salman Khan, Shah Rukh Khan and Aamir Khan. Yes, all the heroes will go to work in the SS Rajamouli's dream project film Mahabharata.
Earlier, the reports were doing the rounds that all the stars will not go to act as the famous characters of the Mahabharata but now it is confirmed that they will work together for the dream project.
Therefore, the fans of the three Khans get ready to see your favourite hero on the single silver screen together. However, the characters have not finalized by the director, he will soon to announce the role of all the actors.
Well, we are having another amusing news for you. Check out below:
However, it is 31st March today and since April fool is approaching and in case you believed this story, we just want to let you know that you have just become one! We would also like to suggest you, now that you have become the fool, don't be the lone fool in your circle, share this story to them and see if they believe it or not.
Hahaha…Ullu banaya bada maja aya…
Happy April Fool Day!
Also read: Mukesh Ambani to back up Aamir Khan's magnum opus Mahabharata