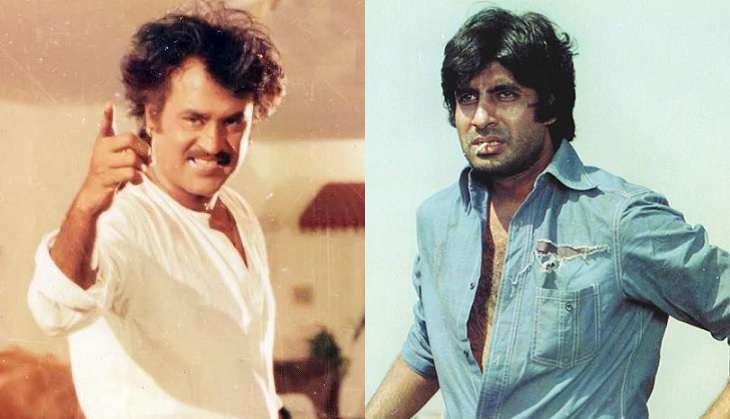 It is not news that Rajinikanth commands a fan following unlike no other. Viewers flock by the thousands to catch the first day, first shows of all his films. His statues and images are often bathed in milk before the release of his film. Viewers can't get enough of him, his contemporaries gush over him and the Box Office loves him. His rags-to-riches story, of a bus conductor to South Asia's biggest star, inspires millions of fans across the world.
The Thalaiva bagged his first major role in the 1976 film, Anthuleni Katha. Between the years 1976 and 1980, Rajinikanth acted in over 30 films - all of which failed to work at the Box Office.
The year 1980 was a game changer for the Thailaiva. He signed on for the official remake of Amitabh Bachchan's 1978 hit, Don. The Tamil remake, Billa (1980), enjoyed moderate commercial success. But it gave Rajinikanth a new lease of life in the film industry. Viewers sat up and took notice of his performance in Billa. Rajinikanth's rendition of the imposter underworld don with his larger-than-life persona and antics, helped turn him into a cult figure overnight.
After the success of Billa, Rajinikanth was roped in for yet another remake. This time, a Tamil version of Yash Chopra's 1975 film, Deewar, starring Amitabh Bachchan and Shashi Kapoor. The Tamil remake, Thee (1981), was a hit.
Also Read: #CatchFlashBack: When Salim-Javed chose Amitabh Bachchan over Rajesh Khanna for Deewar
Rajinikanth went on to star in eleven remakes of Amitabh Bachchan films, including Padikathavan (Khud Daar), Velaikaran (Namak Halal) and Ram, Robert, Rahim (Amar, Akbar Anthony).
While this connection between the two superstars has been well-documented, not many know of the link between Rajinikanth and scriptwriting duo Salim-Javed.
Also Read: #CatchFlashback: How Salim-Javed found Bollywood its 'Angry young man', Amitabh Bachchan
The two helped establish Amitabh Bachchan as a force to be reckoned with in Bollywood. Would it be wrong then to say that their incredible writing may have also propelled Rajinikanth in his journey to stardom?
In 1986, Rajinikanth starred in the Tamil film, Mr. Bharath, the remake of Trishul, yet another Amitabh Bachchan film written by Salim-Javed.
Showbiz sure has its secrets!
Enjoy this song from Hum featuring Amitabh Bachchan and Rajinikanth: