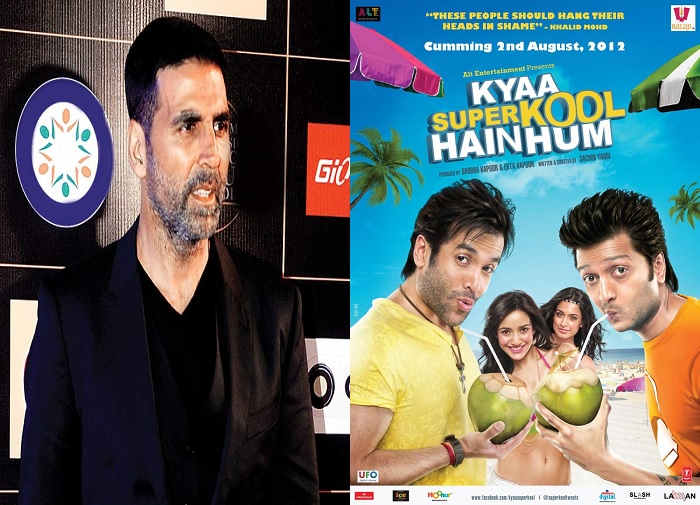 The producers of Akshay Kumar's Airlift announced the release date of the thriller a few weeks ago. However, it has now been revealed that the film will face competition from the third instalment of Kya Kool Hai Hum Franchise.
Also Read: Airlift will present Akshay Kumar in a brand new avatar, says Nikhil Advani
Balaji Motion Pictures announced that Kya Kool Hai Hum 3 will release on 22 January 2016 - the same day as Airlift. While 2015 will end with Bajirao Mastani and Dilwale clashing at the box office, it looks like this trend is set to continue into the new year.
Though the third instalment does not feature the real star of the franchise, Riteish Deshmukh, Kya Kool Hai Hum has managed to get a loyal fan following over the years.
Also Read: Ghayal Once Again and Airlift trailer out with Dilwale and Bajirao Mastani
With the trailer of Airlift slated for a 16 December release, Balaji Motion Pictures is sure to release the trailer for Kya Kool Hai Hum within a week.
Kya Kool Hai Hum 3 stars Tushar Kapoor, Aftab Shivdasani and Mandana Karimi in lead roles.