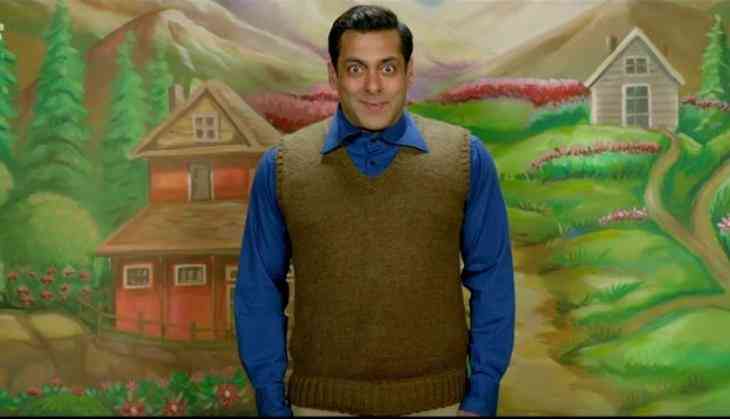 Know why Salman Khan thinks 'Tubelight' can't break records of Baahubali 2, Dangal?
Bollywood's Dabangg Khan, Salman Khan is very excited for his upcoming movie Tubelight. He recently interacted with media during the trailer launch of Tubelight.
Apart from Tubelight, Salman is also seen promoting his another venture Tiger Zinda Hai, the sequel to Ek Tha Tiger. Recently in one interview, Salman Khan discussed his biggest fear when asked about a thing that scares him the most.
"I am scared of everything and this is the reason that "Me Chach bhi phunk phunk ke pita hu"."
Other than this, Salman also talked about Baahubali 2 when he was asked if 'Tubelight'will be able to break the box office record made by 'Baahubali 2'.
On this Salman Khan said, "I don't think records made by Baahubali 2 and Dangal will break currently and if it happened then please delete my this comment from record box."