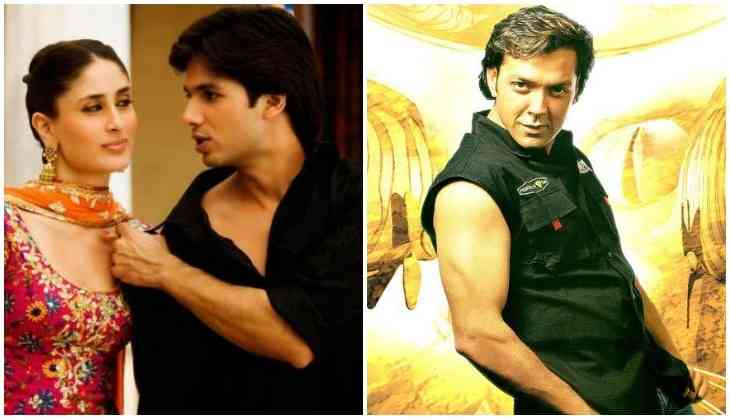 10 Years of Jab We Met: Kareena Kapoor's this decision spoiled Bobby Deol's career
Director Imtiaz Ali's film Jab We Met was a great hit at the box office and the audience liked the film very much. Even the fans loved the chemistry in between ex-lovers Shahid Kapoor and Kareena Kapoor in the film. Today, the film Jab We Met has completed 10 years in Hindi cinema as the film was released on 26th October, 2007. Fans are celebrating the 10 years of Aditya and Geet of the film, and their characters were quite popular till now.
However, only a few people know that Shahid was not the first choice of the film. Rather, Bobby Deol was the first choice of the leading role.
In one interview, Bobby Deol said that Kareena herself recommended Shahid Kapoor for Jab We Met and that's why Shahid got that film.
According to Bobby Deol, since he watched Imtiaz Ali's Socha Na Tha he became a fan of Imtiaz's storytelling. When he was supposed to work in Jab We Met, that time the film was titled as 'Geet'. Even Bobby Deol was in talks with production house Ashtivinayak and Imtiaz Ali for the film.
However, later the production house refused to make this film saying that it was an expensive venture. Later, Kareena also didn't meet Imtiaz Ali. After 6 months, Bobby Deol got a shock when the film was announced as 'Jab We Met' with the final cast - Kareena and Shahid Kapoor.
Bobby Deol still regrets the turn of events and believes that if Kareena didn't reject him in the film, Jab We Met could have been a turning point in his career.