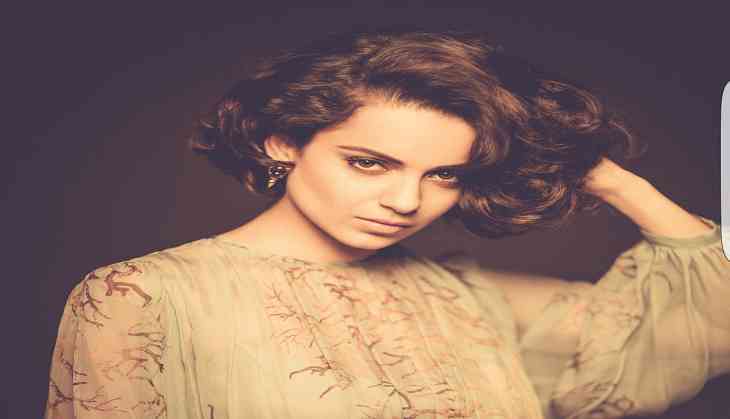 Kangana Ranaut (File Pic)
Kangana has apparently been not giving time to film-maker Anand L Rai for script reading of his next film. Ironically, the actress won the national award for Rai's last film with her, Tanu Weds Manu 2.
Kangana Ranaut has been busy for a while now, first shooting and then promoting Rangoon. She found absolutely no time to give Anand L Rai, who's been wanting to read out a script for her approval.
A source says, "Anand's script is ready and he's been waiting to narrate it to Kangana. She was out of town for some work commitments but even after she's back, she has not been meeting Rai. Rai has expressed a desire to cast her again in his next film so wants her to go through the script once."
Kangana and Anand have delivered two hits Tanu weds Manu and Tanu Weds Manu 2. Rumours suggest that the two had a tiff during making of the sequel and that could be the reason why Kangana is avoiding meeting him. A source says, "Kangana had to travel for promotions and she had extremely busy schedule. So she genuinely had no time to meet anyone."
Reportedly Anand plans to cast Kangana opposite Shah Rukh Khan in his film. But it was said that after she said that she is not in favour of playing a prop in any film featuring Khans, she might not feature in the film. However, Shah Rukh denied that he refused to do a film with Kangana recently.
Kangana's latest film Rangoon has not done well at the box office but her next film Simran, directed by Hansal Mehta has already managed to create a buzz.