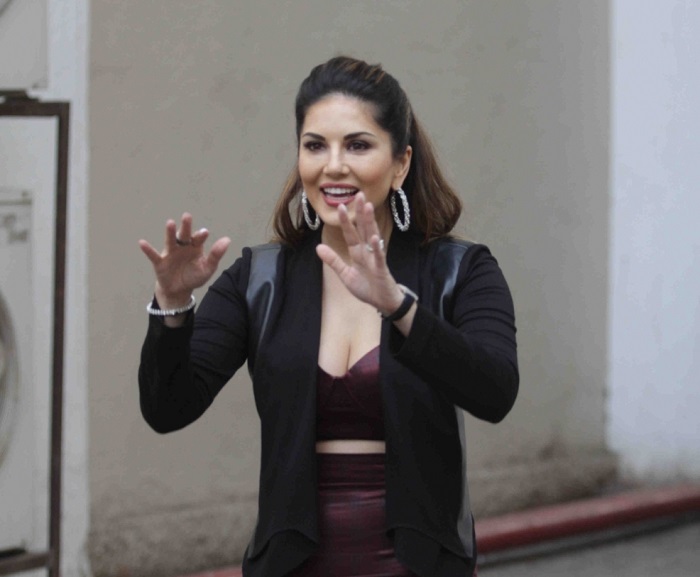 When seasoned journalist Bhupendra Chaubey interviewed Sunny Leone, he probably didn't realise it would turn out the way it did.
A rather flustered looking Chaubey put forward some strange and sexist questions to the Mastizaade star - most of which revolved around her previous stint as a porn star.
However, had Chaubey actually talked about her career in porn, he may have been spared the ridicule. But the CNN-IBN journalist chose to beat around the topic with barely any subtlety, unintentionally making a mockery of himself.
The Ek Paheli Leela actress responded to all of Chaubey's question with poise - shaming the journalist even further.
Watch the video here if you haven't already:
After the interview was aired, Chaubey and Sunny trended on Twitter. Celebrities including Rishi Kapoor, Vir Das, Mini Mathur and Shruti Seth joined Twitter in letting the journalist know how silly his questions were.
The unflappable Sunny Leone is no stranger to controversy. A politician had earlier tried to blame her condom advertisements for an increase in rape cases across the country.
Read this: Sunny Leone's Manforce condom ad: not preventing AIDS but 'promoting rape'
Sunny had chosen to respond to the accusations with a tweet.
Read this: Sunny Leone vs Moral policing: actress gave it back on Twitter
Here's hoping Sunny Leone will only be judged for her acting skills instead of her career in porn - one that she has always been vocal about. Let's also hope that Chaubey will be the last of terrible interviewers that Sunny has to face.