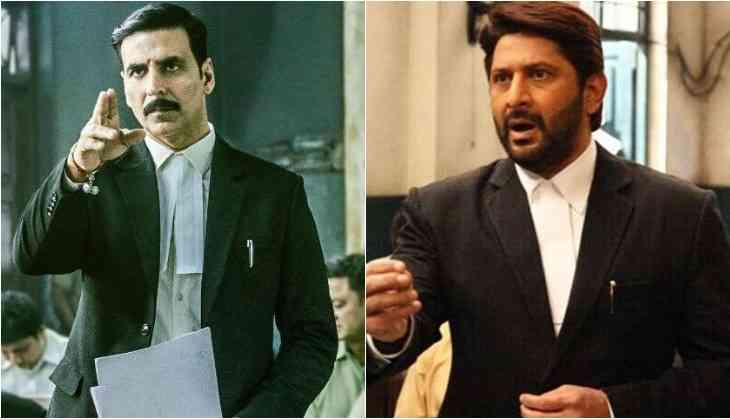 Jolly vs Jolly: It's Akshay Kumar vs Arshard Warsi in Jolly LLB 3
It was quite discussed when Akshay Kumar was signed for Jolly LLB 2 by replacing Arshad Warsi. Well there were no arguments between both the actors, but it looks like that now Arshad Warsi had made his comeback in the third sequel of Jolly LLB franchise.
One source related to the franchise has confirmed this reports of Arshad Warsi's comeback in the series. The Source has told, "Arshad Warsi and director Subhash Kapoor share a special bond and this was the reason that Subhash Kapoor's name comes out as the optional director of Munnabhai's series on the Arshad's recommendation, but it was Sanjay Dutt who doesn't want to work with Subhash so the producer Vidhu Vinod Chopra had to take back Rajkumar Hirani in the series."
The Source further said, "Even though when Fox Star Studio asked Subhash Kapoor to sign Akshay in the sequel of Jolly LLB that time also Subhash denied replacing Arshad but the last decision was of the production house."
The source added that Arshad has given an idea to Subhash Kapoor of collaborating both the lawyers Jolly in the third part of the franchise film. Recently, Arshad Warsi met his friend Jolly LLB director who is currently busy in the pre-production of his next with Akshay Kumar, the biopic of Gulshan Kumar, Mogul. Arshad suggested him to write the script taking both the Jolly in one film and it will be interesting to see Jolly vs Jolly in Jolly LLB 3.