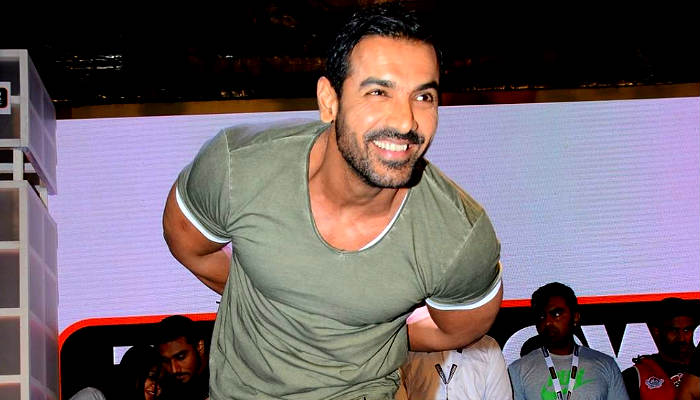 In an industry where it's easy to follow a formula, John Abraham likes to break conventions.
Whether it's his acting projects or productions, the Bollywood talent said that he finds it "boring" to be in a "safe" zone.
A former supermodel, John made his acting debut in Bollywood with Jism in 2003 when erotic thrillers were not as popular a genre as it is today.
In 2012, when John turned producer with Vicky Donor, it turned out to be a perfect example of a clean entertainer with a powerful message about a subject as hush-hush as sperm donation.
Also read: Eight high-octane action sequences in John Abraham's Rocky Handsome
The Rocky Handsome actor opened up on his choice and taste of cinema in an interview with IANS in Mumbai. Here are a few things he said:
On his rise and fall in Bollywood
"When I play safe, I fail, and people ask me why, and I say conventional is boring! I will always experiment. Jism was very different, and Vicky Donor as a producer again very different.

I will always experiment with my films... even if they fail in the short run, they will work in the longer run".
On experimenting with his work
"I have to play unsafe. John works when he is experimental, he works when he is unconventional. I cannot play safe; safe is so boring for me that it shows on my face! Safe is monotonous for me".
Also read: Eros International acquire distribution rights of Dishoom, Housefull 3 and more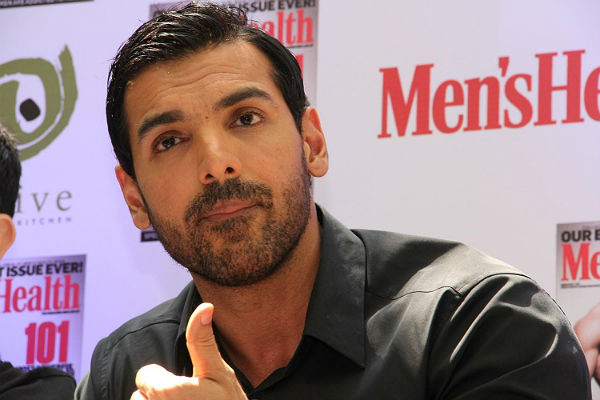 On being both and actor and a producer
"I will always first be an actor, then a producer. When the actor's life cycle comes on a low stage, the producer will pick up. As an actor, I will do commercial films like Welcome Back and Housefull 2, but will I make them under my banner JA Entertainment? No, I will make a Madras Cafe and a Rocky Handsome".
On the kind of films he backs
"I will make a film that has the fabric which I really believe in as a producer. I am driven by content so aggressively that people have got fed up of me. I only concentrate on content. While others are creating films, I am only building a bank of content".
His next production Rocky Handsome, which also stars Shruti Haasan, will have dollops of action -- perhaps much more than some of John's previous action movies. But he's not bothered about being typecast in the genre.
Also read: Here's how John Abraham's Rocky Handsome is similar to Bajrangi Bhaijaan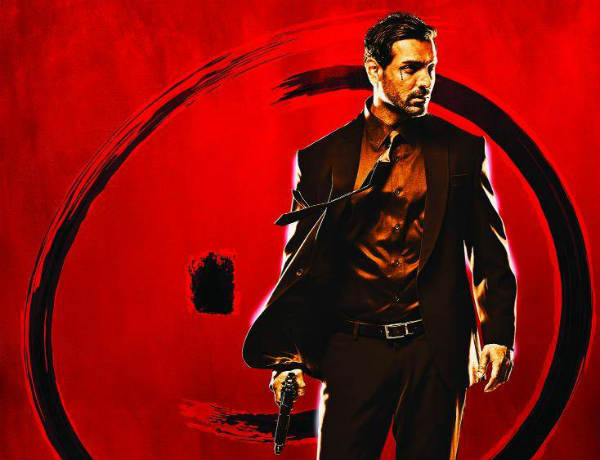 On being typecast as an action hero
"Somewhere in all the content I see and I explore, there is a basic thread that holds it all together, and that's a little bit of action. I don't have a problem with that and I don't look at it as getting typecast.

I have the physicality of an action hero. I have signed up for action for my next three films... If I really wanted to be careful, then I'd probably dance".
Also read: Rocky Handsome teaser: John Abraham just raised the bar on action films for Bollywood
The fitness freak also says he enjoys the daredevilry.
On his upcoming film, John said that the Nishikant Kamat-directorial Rocky Handsome is "the action that's backed by the emotion or the emotion backed that's by the action".
"With Rocky Handsome, I just felt that any amount of good action is worthless without the right and requisite emotion".
-- IANS